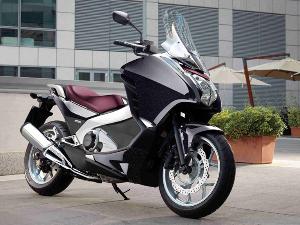 Honda Integra is back, as a scooter?
Honda Integra is not just treated as a car, but as a sports-car for many who are out to buy their first one. However, it seems as if VTEC just kick in because Integra is now not a car, but a two-wheeler, a scooter.
But, before you start bashing Honda for your lack of knowledge. Before the legendary FWD Integra Coupe, Honda manufactured a bike VT250F shown in the picture and marketed that bike in few markets as Integra, three years before the Integra coupe debuted in the world.
Now though, Honda is capitalizing on the name by reintroducing the Integra in the form of a scooter. Yes, a scooter with only two-wheels.
At the on-going Tokyo Auto Show, Honda revealed a scooter with Integra's badge and the internets bursts in outrage as Honda purist protest the legendary name to be stickered onto a scooter but little they know that long before the legendary coupe lived a motorcycle which bears the Integra name.
The Integra utilizes a new liquid-cooled, 670-cc inline-twin. Power figures have yet to be released, but Honda says the engine delivers considerable low- and mid-range torque, catering to owners who prefer to ride at moderate speeds.