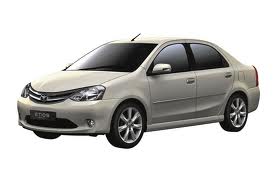 Indian Corolla is expensive than the Pakistani made one
Both Honda and Toyota's major export of parts to different parts of the world is done from Thailand and after the devastating floods had hit the country, export of parts was crippled and production of Toyota vehicles was stopped until, Toyota and Honda both asked its Indian companies to step up production of parts and deliver them around the world.
Now though, Toyota and Honda are both looking forward to making India as the major auto parts exporting hub.
"Quality and competitiveness are high in India. We are exporting as many as 56 critical engine and body components for the Brio from our facility in Tapukara, Rajasthan. Besides, some components for the Jazz and City are also being shipped from India", said a senior executive at Honda Cars India.
"When the floods affected production in Thailand, we stepped up exports of components to our other Asian facilities from India. Revenues from component exports consequently doubled to Rs 229 crore over our initial estimates of Rs 112 crore last year. Apart from de-risking business, exports helps in countering the impact of adverse forex fluctuations", said an executive with Honda Cars India (HCI).
Toyota has already invested a lot to expand their production of critical parts such as engines and transmission. Meanwhile in Pakistan, local auto assemblers have resorted to lame comparison to make their goodwill.
Paapam's former chairman, Aamir A Allawala, said at a recent press conference that Pakistani cars are cheaper than most cars manufactured in India, Allawala claimed, adding 1,800cc Toyota Corolla is being sold in India for $16,334 (retail price excluding taxes) while the price of the same car in Pakistan is $13,253, lower by $3,081.
Including taxes, the retail price of Toyota Corolla in India is $26,744 while in Pakistan it is $19,781, a difference of $6,963.
Similarly, the retail price of 1,800cc Honda Civic in India he said was $19,216 (excluding all taxes) while the same car is being sold for $15,214 in Pakistan, a difference of $4,002, he said.
After including all taxes, the difference in prices of Honda Civic in Pakistan and India is $7,403. In India, Civic is being sold for $30,455 while it is available at $23,052 in Pakistan.
That's a huge claim considering, Toyota and Honda, apart from having massive portfolios, both have launched India only cars which are built completely in India and is now, exporting those cars to as far as Brazil where it was recently launched.