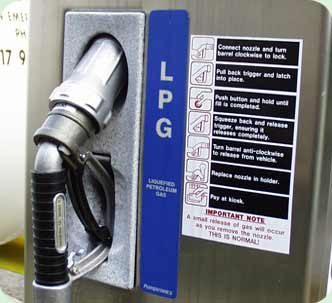 Indus Motors considers LPG cars after CNG ban
Ever since the ban was forced upon the import of CNG in the wake of the prolonged natural gas crisis, it has forced auto assemblers to look for other options as their sales have been witnessing decrease as the number were largely made up of cng cars' sold.
Now Pakistani auto assemblers are considering to introduce LPG kit fitted cars which is a good decision taken so late that it is a bad one now because if LPG has been introduced during the availability of CNG kits, the buyers and consumers could've enjoyed lower prices on fuel as well as kits. Alongside, people would've begin to switch to LPG on their own discretion unlike today, when government had to push CNG prices upward so people use other fuels and thus way, government could avert a natural crisis.
Indus Motor Company Senior General Manager Sales and Marketing Ali Asghar Jamali told the media on Monday that the company had started discussing this option in the wake of natural gas shortage in the country.
Talking about the increase in automobile prices, he said this could be controlled through more use of local parts. At present, Indus uses local parts having 30 per cent value of the total.
There is still lack of LPG infrastructure but we've heard news about government trying to convert CNG stations into LPG filling pumps.