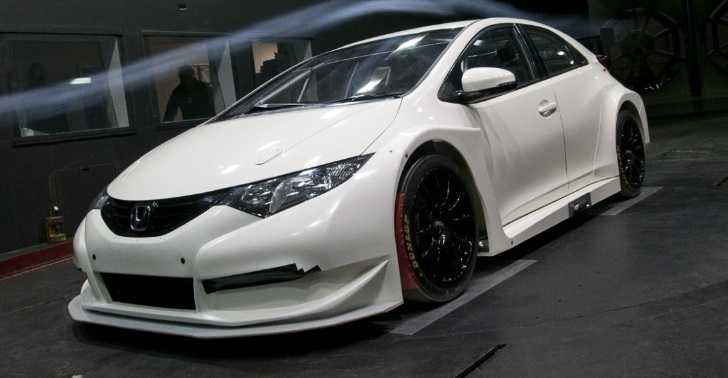 Honda Civic BTCC Race car revealed
Honda Civic is particularly popular as a sports sedan in Pakistan unlike its competing cars, the Corolla is not – even though many avid 'lovers' of Corolla have tried their best to convert it in one has had nothing but negative influence on the car's image.
However, the Civic is in essence a sports sedan with some history in motorsports and today, the Honda Racing Dunlop MSA British Touring Car Championship will begin putting the new Civic hatch designated Next Generation Touring Car (NGTC) through its first trials in public today at the famous Brands Hatch. At the wheel will be Gordon 'Flash' Shedden and triple-BTCC champion Matt Neal, getting a feel for the car ahead of the season's start on April 1st.
"This is the first opportunity we have had to get behind the wheel to really see what the car has got. The team are really pleased with the results from the test at MIRA last week and I can't wait to finally start putting the car through its paces," says driver Matt Neal. "It will be interesting to see how the car performs, but I'm optimistic that we'll walk away from today confident we have a championship winning car."
"The feedback on the new Civic NGTC car so far is incredibly promising and I've been itching to get into the car since the end of the 2011 season. Like Matt mentioned, this is the first time we have had to really push the car and I'm looking forward to putting it into action," adds Gordon Shedden.