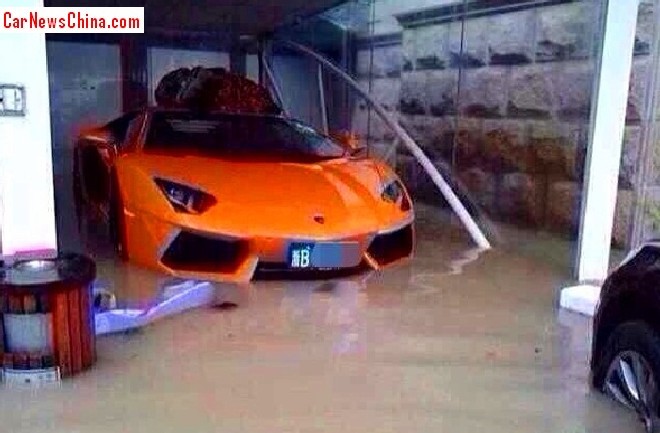 Lamborghini Aventador and Rolls Royce Phantom drowns in China
East Coast of China was attacked by Typhoon Fitow this past Wednesday leaving destruction across the city of Ningbo in the province of Zhejiang. Amongst other damages was one man's garage full of exotic cars which were submerged in water.
A Lamborghini Aventador Roadster which costs a staggering 1.2 million US $, a Rolls Royce Phantom, and a Porsche Boxster were all drowned in water with the Boxster being the hardest hit.
The pictures were published by Carnewschina the other day and we hope that the city recovers quick from the typhoon's devastation.