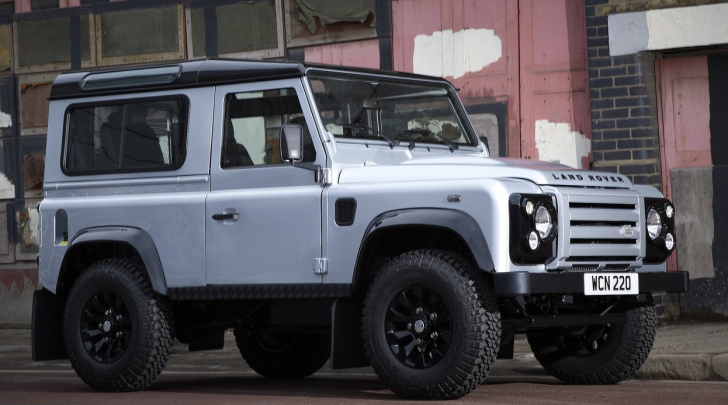 Land Rover will end Defender's production after 67 years soon
Perhaps the Land Rover Defender is one of the most iconic British cars ever produced and also, one of the most iconic 4x4s to ever attempt to walk the terrain of Earth. The Defender's production days are numbered now thanks to new government safety legislation and such.
A Land Rover official was speaking with Automotive News Europe who said that the current Defender will go out of production "by the middle of the decade due to legislative reasons", after being produced for 67 years.
Those legislative reasons are a number of safety concerns. The Defender is an antiquated design by today's standard, and today's designs are pushed by creativity as well as safety legislation, pedestrian safety hugely influences the design of the front of a car for example.
Another major factor in Defender's eventual demise will be the sales which has remained quite a weak point. Land Rover's designers have failed to improve the Defender on not just exterior design but interior ergonomics, driving, comfort, etc. So the Defender sales come from only a handful of enthusiasts and people looking for rugged SUVs.
The Defender is available for sale as new in Europe but they have sold just 561 units during the first 8 months of 2013.
The low sales make up for a terrible financial case for the Defender's supposedly successor concept vehicle, the DC100 Concept which had received largely positive reviews including Pakwheels, and at this pace of sales, the concept is in doubts but even if it does arrives, it won't come before the end of this decade.