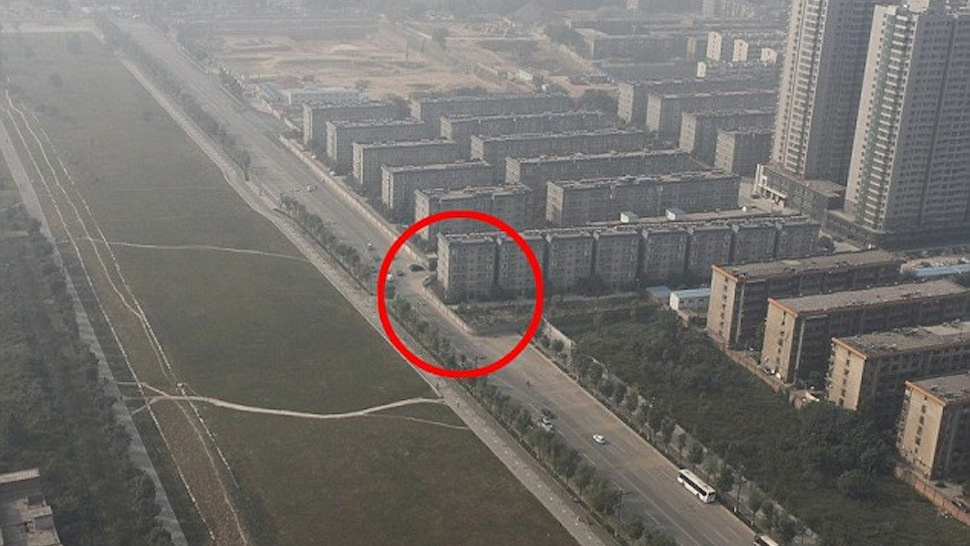 China accidentally builds an apartment building in the middle of the highway
Accidents do happen on highways, but hardly are they off such a magnitude. China has been working on warp speed to build its country and put it on the map as an economic power and blunders have known to have happened in the country's real estate construction.
China wanted to build a highway and everyone sold their property to developers except one guy, but Chinese authorities weren't going back after coming so far, so they made the highway around that house.
Another blunder happened on China's highway again, thanks to some poor planning and communication amongst authorities, planners and developers, the Chinese authorities accidentally built a part of a new building complex right in the middle of a eight-lane highway.
It all began when the council approached residents in Xi'an, Shaanxi province of Western China to move them so they could build a new building. After a bit of arguing and negotiations, the tenants moved so the new apartment complex could be built.
And once it was completed, they moved back in only to find the council coming back to knock on the door because there was a problem. The building was built right in the middle of the highway.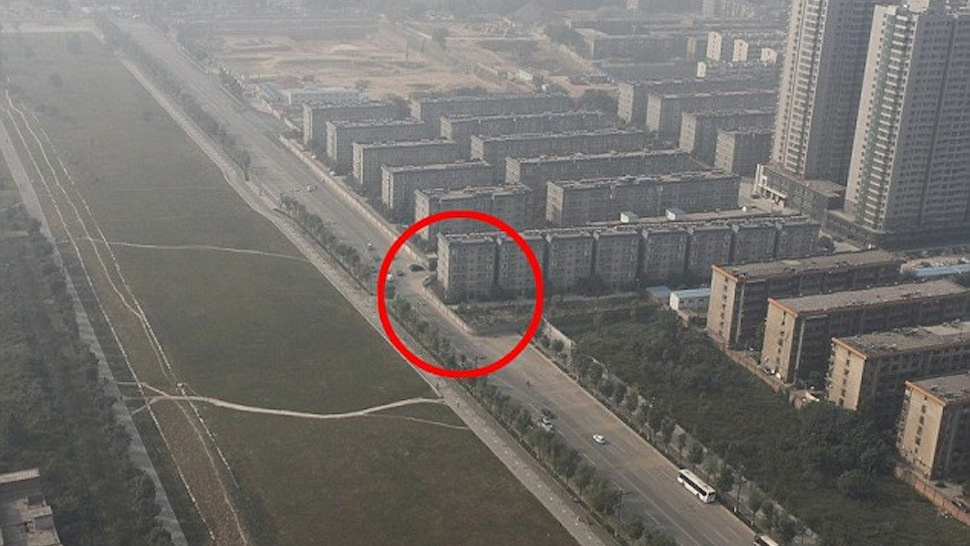 The highway wasn't there when the building was under construction, but the city's council had planned the highway to be there way in advance.
The cash starved tried to move the residents out again but they resisted, and the city's council which was already cash starved thought to leave it that and instead, built the highway around the building that was in the middle.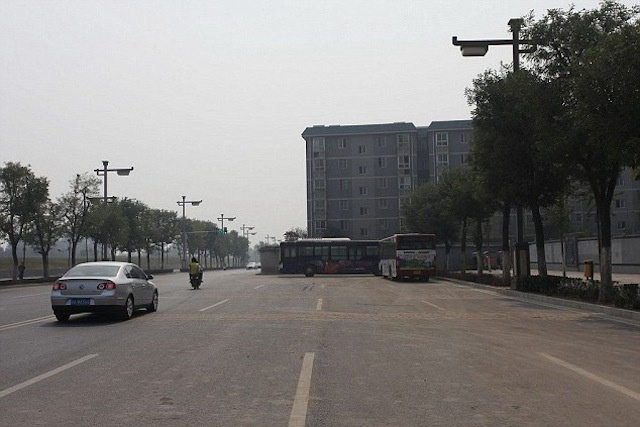 The residents aren't bothered of sitting right in the middle of the highway but the reason why the highway was built was too ease the rush-hour traffic congestion which it has failed terribly to ease up.