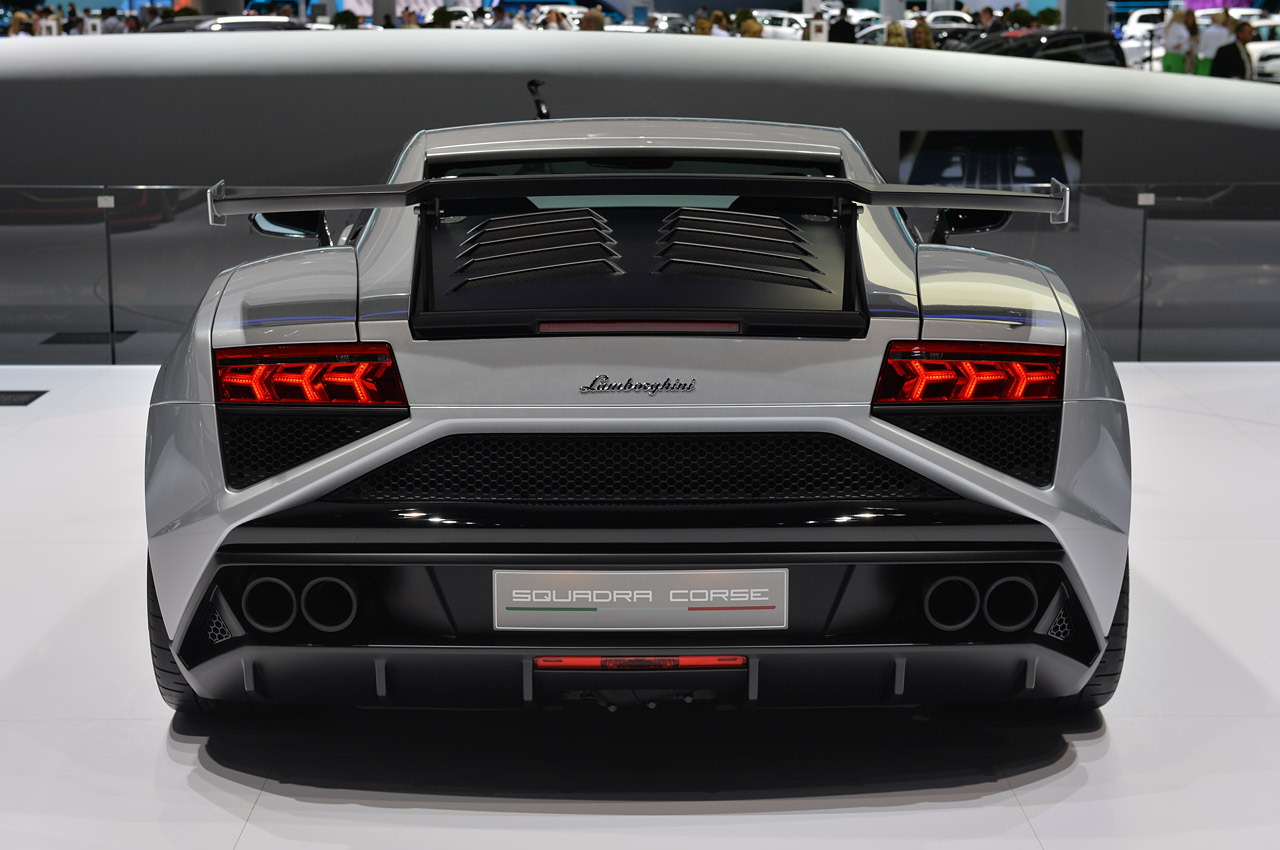 Lamborghini Gallardo LP570-4 Squadra Corse revealed at FAS
Incase you're wondering what FAS mean than it's short for Frankfurt Auto Show and in case you're wondering what this Gallardo Squadra Corse is than it is more mental than original Lamborghini Gallardo.
Frankfurt Auto Show has seen many cool launch of cars by automakers. Auto Shows generally provide this opportunity as a ceremony to enjoy and release more new automotive stuff to the world.
Lamborghini took advantage of this opportunity and revealed an all-new, more mental, more powerful Gallardo to the world. Called the Gallardo Squadra Corse, it is the latest Lamborghini which is based on the Super Trofeo which itself is based on the Superleggera which means that the engine is the same 570 BHP V10 but, there are changes to the body and a massive weight reduction.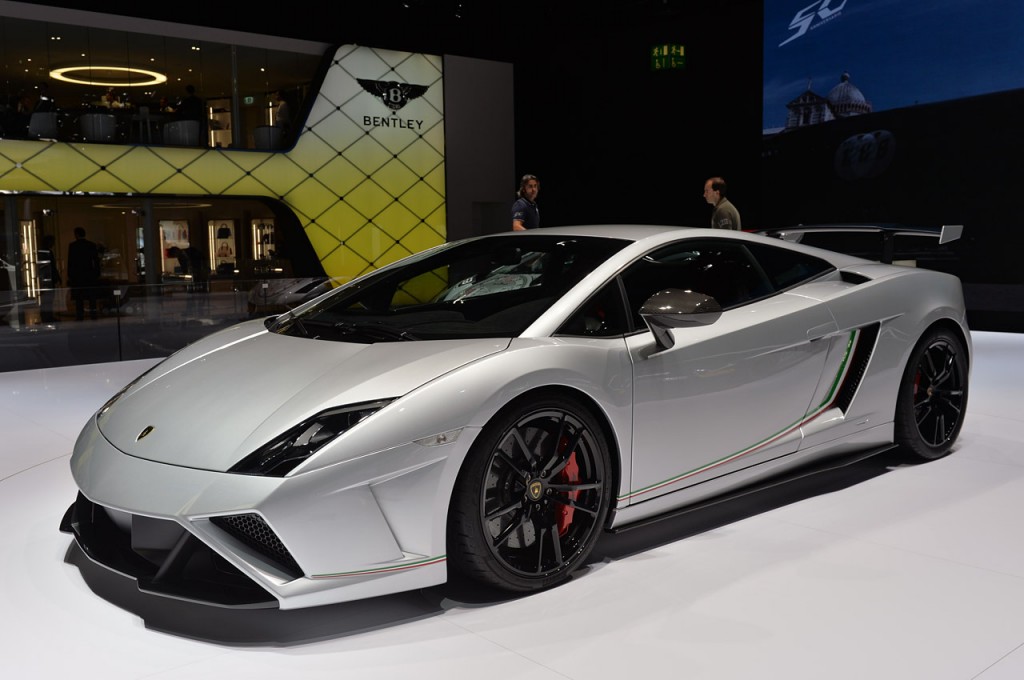 The Squadra Corse only weighs 2,954 pounds with a removable engine hood and a carbon-fiber rear wing. So now, Gallardo has to pull less weight and therefore, 0-to-60 MPH occurs in just 3.4 seconds, and the car will go to 124 mph in just 10.4 seconds and will reach eventually to 199 mph.
And like all special edition Lambos, this is also limited to a few numbers which means that it will have a hefty price tag.