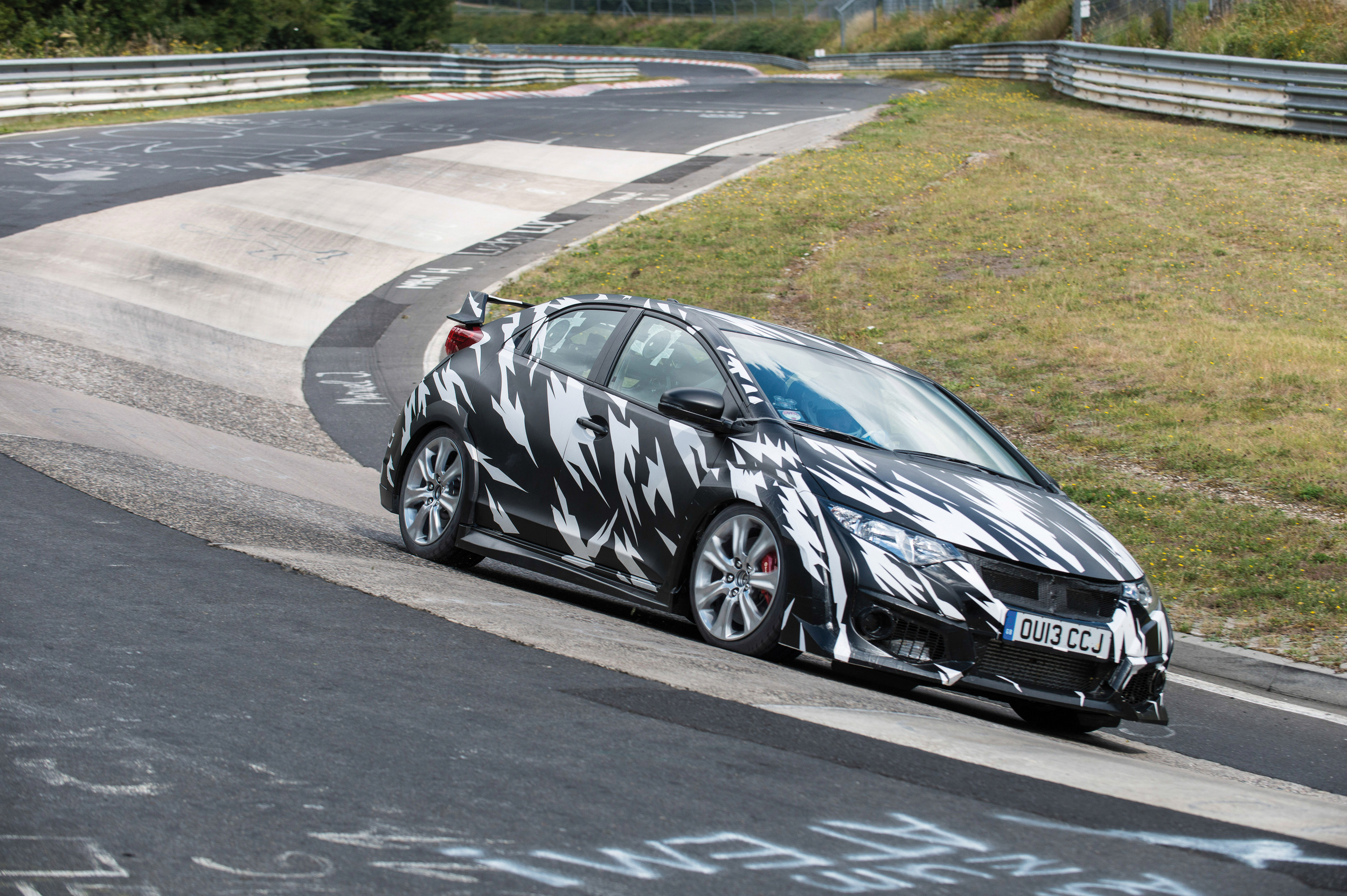 2015 Honda Civic Type R – First Details
At Frankfurt Motor Show Press Conference, Manabu Nishimae, President, Honda Motor Europe revealed the first details of the hotly anticipated new Civic Type R. Powered by a direct injection turbocharged 2- litre engine, the new Civic Type R will deliver at least 280 PS which is about 276HP.  Honda confirmed ambitions for the Civic Type R to become the fastest front wheel drive car around the infamous Nurburgring circuit in Germany. The production model will not be available till next 2 to 3 years.
An impressive video can be seen here The 2015 Civic Type R takes on the Nurburgring.