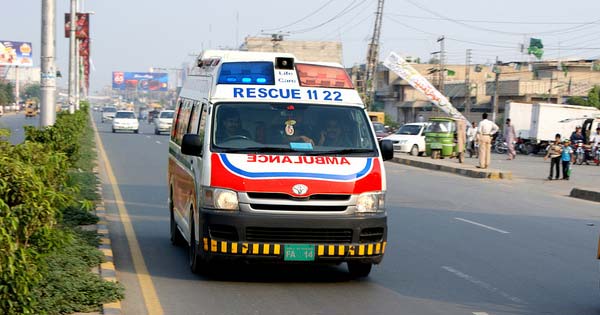 Misuse of Rescue 1122 Services
I consider Rescue 1122 to be one of the finest departments of Pakistan that actually works with dedication. I recently met with an official from the Rescue 1122 team who requested me to write this article for the PakWheels blog for public awareness. Here goes.
Rescue 1122 is an emergency helpline and is as serious as it can get. It is unfortunate that our nation is treating this as a fun past time as well. An overwhelming majority of the calls Rescue 1122 personnel get are prank calls, a whopping 97%! It is hard to believe and equally sad at the same time. Most of the time the operators are busy just tackling such prank calls. Another astonishing aspect is that the majority of the prank callers are women who ask or say various things. Such as:
My fridge is broken, and milk is getting sour. Please help.
I want you to extinguish the fire in my heart.
Our light is out. Send someone to fix it.
I want a pizza.
And the list goes on indefinitely. Rescue people block numbers after a fixed call. They can also take legal action against the prank caller which can result in a fine and/or imprisonment.
What if the blocked caller meets an actual emergency? What if he/she is involved in an accident and calls 1122 but the call doesn't go through because the number was blocked earlier. What if a person involved in accident calls 1122 and all the lines are busy due to the "shughal" of prank callers. Well then my friend, you were indirectly involved in taking a life as well and you are responsible. Karma works in many ways.
It is high time we get serious and stop abusing the service given to us. Rescue 1122 people are also considering making this helpline costly to call. Do not let your "shughal" hurt genuine help seeking people. Please think about it. It is LITERALLY a matter of life and death.