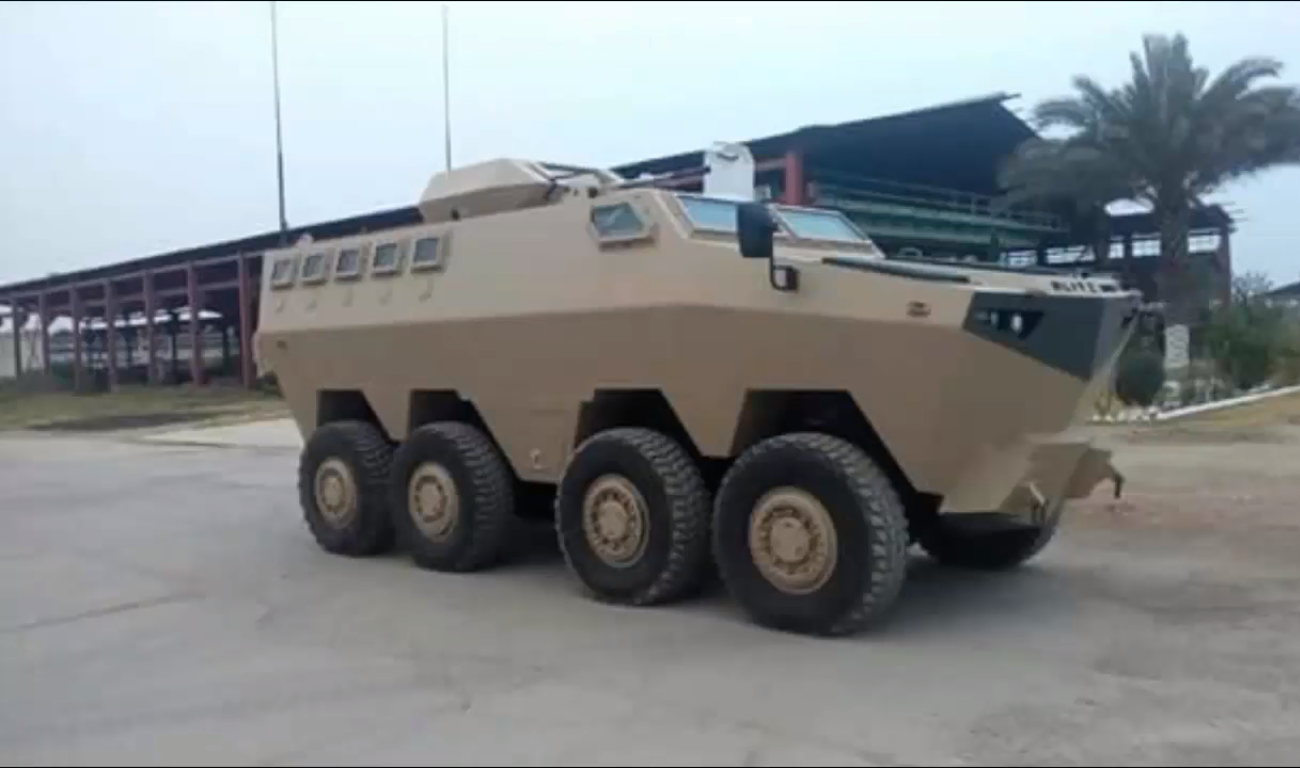 Ideas 2016: More than 184 companies will participate in this year's exhibition. JF-17, Super Mushshak Air Crafts and Fast Attack Craft Missile will also be featured in this event.
Importantly, Pakistan will also be displaying its first locally developed 8×8 Multi-Purpose Combat Vehicle. The vehicle in question is the Hamza MCV 8×8, with the following features in its arsenal:
High Mobility – with Power-to-Weight Ratio of 20 bhp per tonne, combined with fully independent suspension, inter-wheel and inter-axle differential locks, ABS and CTIS.
Situational Awareness – A large re-inforced windscreen and 14 sight glasses offer excellent situational awareness. The vehicle also features day and night vision cameras and displays.
Larger Internal Volume – The vehicle is purpose built to accommodate a crew of 14, for any mission-specific role.
Survivability – Highest Survivability and Protection package of Ballistic Protection STANAG 4569 Level-4 and Anti-Mine protection of STANAG 4569 Level-4B.
Payload – The vehicle is designed to carry a maximum payload of 15-tonnes.
Fire Power – As the vehicle is designed to carry a maximum payload of 15 tonnes, this allows it to feature big weapon stations, from 12.7 mm HMG to 30 mm Cannon.
The preparations for the country's biggest Defence Exhibition Idea 2016 are underway. It is being reported that more than 90 delegations from 43 countries will be partaking in this exhibition. Director Defence Export Promotion Organisation Commodore, Tahir Javed said that 418 firms belonging to 34 countries will be displaying their products. In this development, Brigadier Waheed Mumtaz elaborated that many different countries are willing to benefit from Pakistan's expertise in handling terrorism and in this regard, more than 14 Memorandum of Understandings (MOU) will be signed.