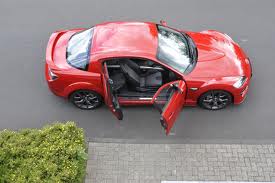 Police defuse a bomb placed under a red Mazda RX8 in Karachi today
We normally do not cover anything that's not automotive related, even car bombs, roadside bombs and so on so forth however, a bomb was found and defused in the parking lot of Dar-ul-Sehat hospital, Gulistan-e-Johar as the news channels reported today.
Being the resident of the area and the spot where it was defused is at 5 minutes walking distance from my home, while two schools are behind the building where the 10 KG bomb was defused therefore, a lot of domestic intel was going to pour in about the incident and what surprised and prompted me to post this is the fact that the bomb was placed under a red Mazda RX8.
It is quite strange to see that terrorist organizations now have such large budgets that they are able to afford to blow up sports car almost everyone wants to buy.
Mazda RX8s in good condition are fast becoming a rare commodity as much of the owners don't understand the engine, especially its maintenance and moreover – they aren't able to find a good mechanic for the rotary engine.
Hence such RX8's are in very poor condition and also quite cheap while police tend to avoid stopping these cars as someone from the high-ups can be driving.
The RX8's production was stopped last month by Mazda last month owing to its poor sales and tightening emissions requirement the rotary wasn't able to meet increased the pressure on Mazda to pull the plug off the greatest sports car they ever produced.
There is nothing more precious than human life however, it will definitely hurt seeing a nice red RX 8 blown and burnt to ashes.