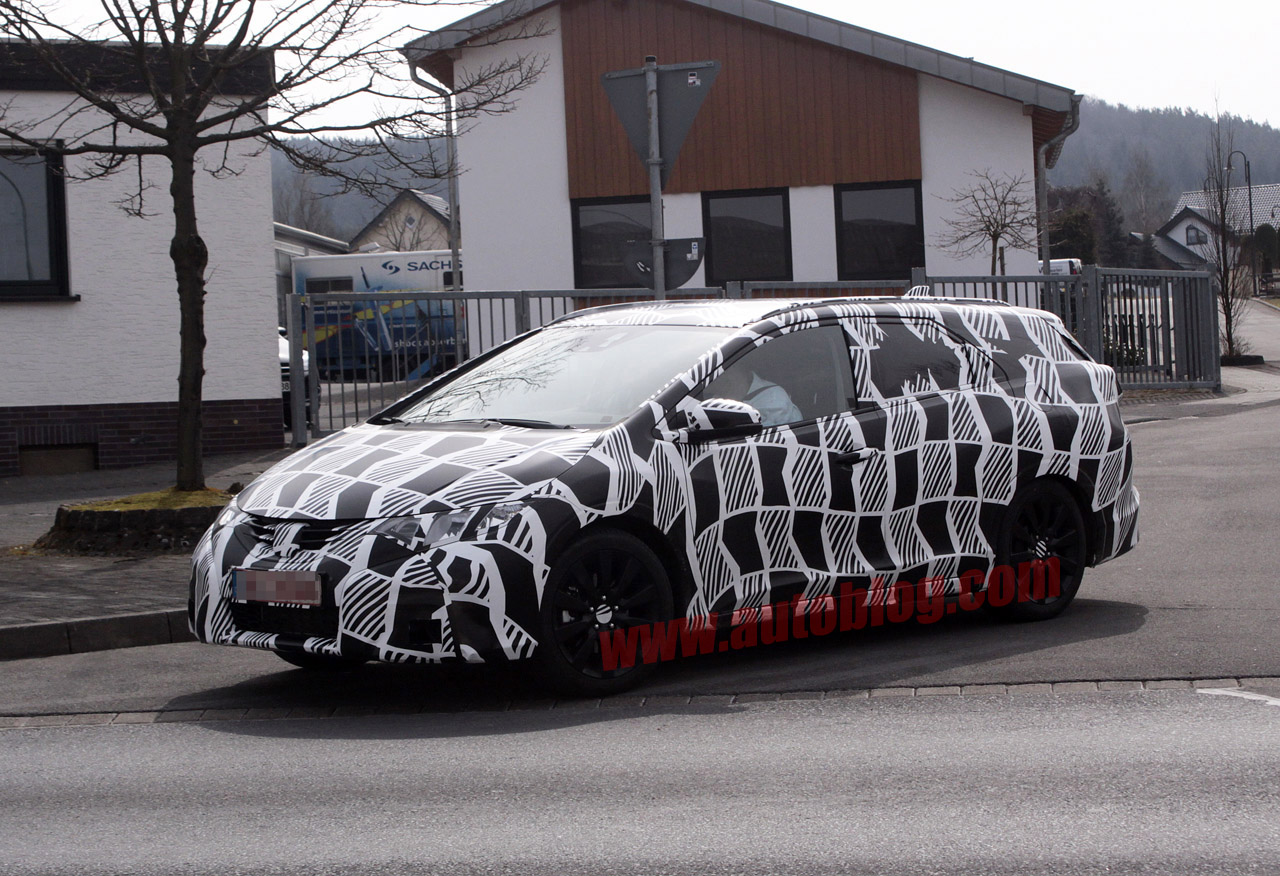 Spied: Honda Civic Tourer seen testing before 2014 launch
In March, at the Geneva Auto Show in Switzerland, Honda showed of an aggressive but good looking Civic Tourer concept, which is just another name for Station Wagons or Family vans, and now it was caught testing by a vigilant group of automotive photographers.
It was also told to journalists that the production version of the concept will soon be making its way to the market but obviously, the sleek lines of the concept car will be dumbed down slightly for consumers, but that doesn't mean the Civic wagon will be a bland machine. The Euro-spec Civic's angular front end looks like it will blend nicely with the rakish rump that we saw on the concept.
Our sources suggest that not only will the Civic Tourer be a class-leader in terms of cargo capacity, but it will likely be a pretty engaging car from behind the wheel, as well. Honda is hoping that the Tourer will account for roughly 20 percent of all European Civic sales after it goes on sale.
The final production model will be revealed this year in September at the Frankfurt Auto Show.
Side by side shots of the test mule with the concept vehicle: