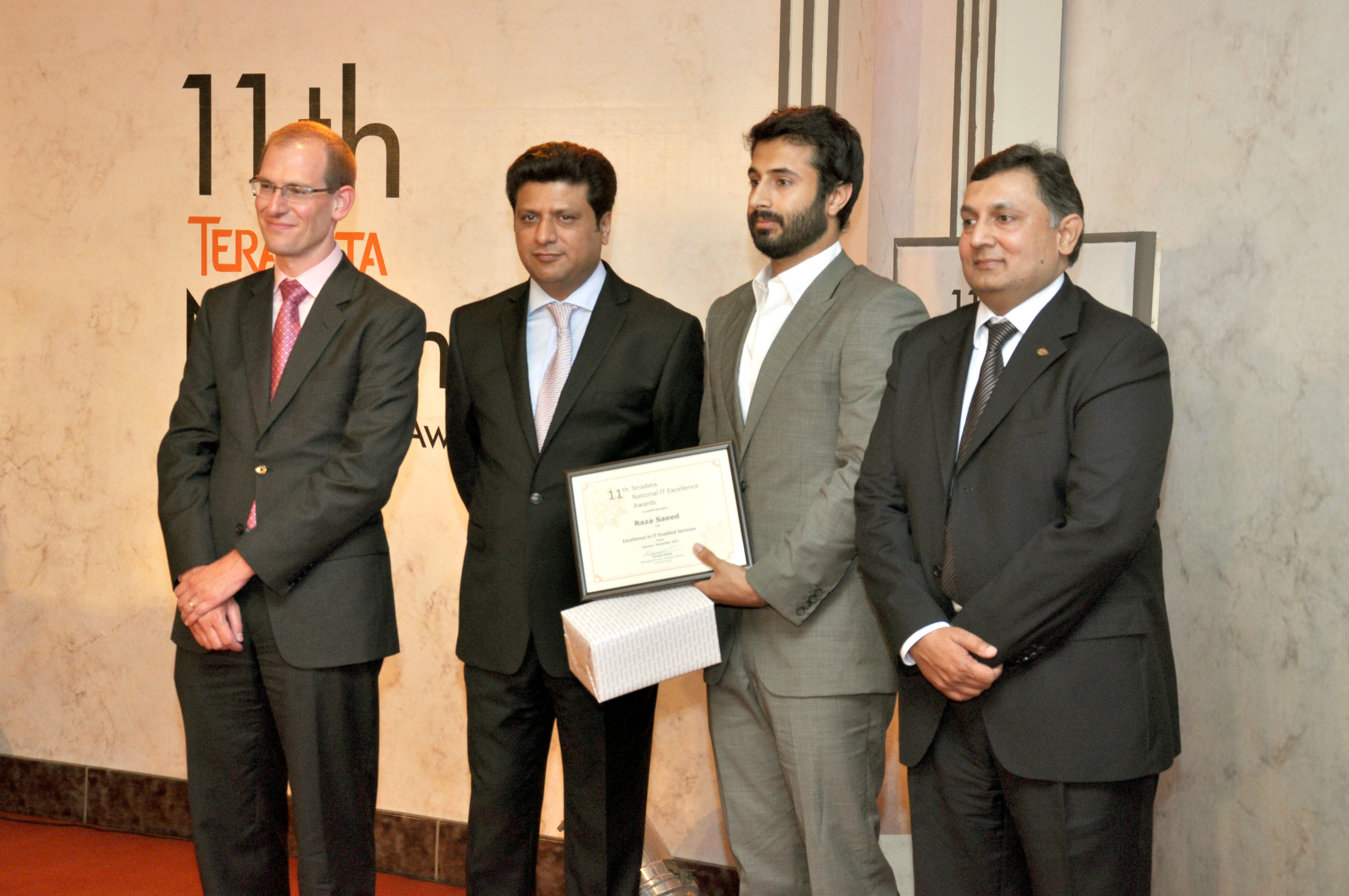 PakWheels winning it all…
PakWheels.com, Pakistan's no.1 automobile portal was honored with "Excellence in IT Enabled Services" by Teradata at the 11th Annual Tera Data IT excellence awards ceremony held at Islamabad on Sunday. It was the first time that PakWheels.com has participated in these awards.
Teradata National IT Excellence Awards are the most prestigious IT awards in Pakistan since their launch in 2000. These awards have now become an integral part of the IT industry recognizing various professionals associated with the field of Information Technology (IT) – be it software developers, researchers, electronic and print media journalists, university students, exporters, educationalists, pioneers in the disciplines of IT and life time achievers.
Since its launch in 2003, PakWheels.com has simplified car buying and selling in Pakistan. It empowers the Pakistani car consumer to make informed car buying decisions with exhaustive and unbiased information on cars through expert reviews, comparisons, detailed specifications and other tools to help consumers choose the right vehicle for their needs.
Earlier this year, the website was further simplified to enhance the user experience and provide easier navigation. Insights from user behavior on the site were used to improve the website's homepage thereby, making navigation easier and more functional. Design and navigational changes made simplify a user's research for favorite cars and also provide an amazing user experience.
The new website, warmly welcomed by the users, is the first of many endeavors to come this year to simplify car buying for Pakistan buyers.
Late last year PakWheels also won the Arabia 500 fastest growing company, which was a proud moment for the country as it highlighted the work of Pakistani Entrepreneurs to the Arabian Peninsula.
Celebrating the proud moment of winning the 11th Teradata awards Muhammad Raza Saeed, CEO of PakWheels.com said, "We are delighted to have won the 11th Teradata awards. This award strengthens our resolve to simplify the car buying experience for everyone in Pakistan. We are more committed than ever to provide an exceptional online experience for all our users!"