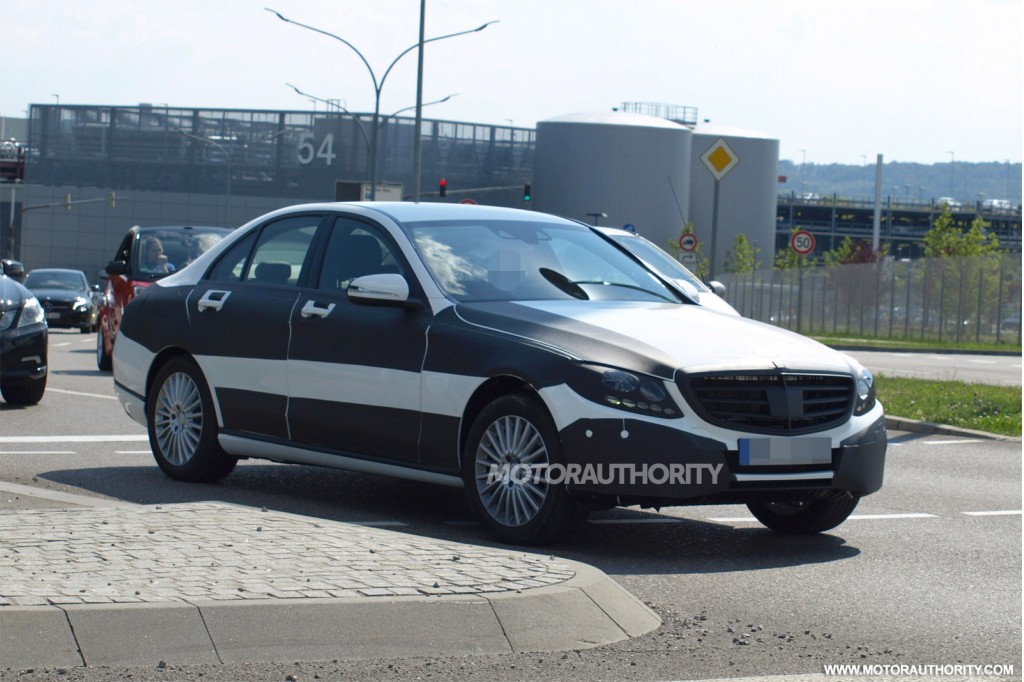 Spy shots: 2015 Mercedes Benz C Class
The prototype of the next generation C class Mercedes Benz has been spotted again in Germany. The new C-Class is expected to go on sale sometime in 2014.
The prototype reveals that Mercedes' designers are taking a safe route with the styling of the new car by keeping the previous model's overall proportions but the car exterior reflects sportier and shaper looks in body contours.
The exterior styling looks similar to S class specially at rear end. The headlights looks altogether new design with sharper looks and follow the design trend on all new generation of Mercedes other models. The sweeping lines on the side mimics the Mercedes sporty roadsters.  The interior seems has altogether been changed with bigger electronic cluster.
As for drive train it will be either 7 or 8 speed automatic. A turbocharged 1.8-liter engine is expected into the base model. A current  V-6 should remain, and will be joined by a range of diesel engines and a new hybrid. The hybrid model will likely pair a four-cylinder gasoline engine with an electric motor sandwiched between the engine and gearbox.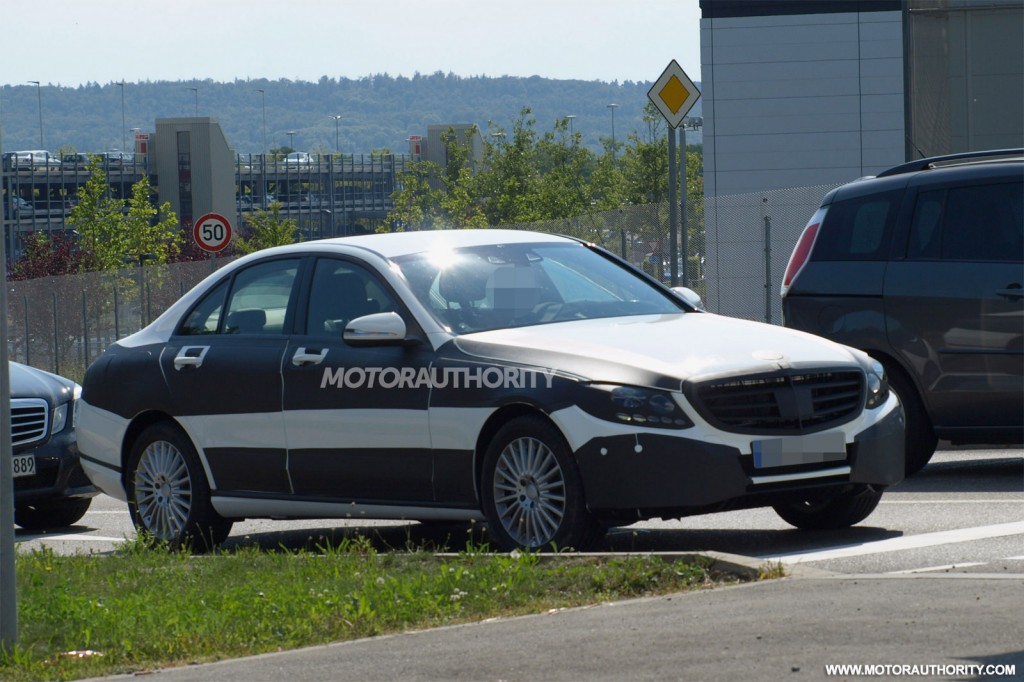 Further after release of  C class a performance C63 AMG model will be launched, complete with a twin-turbocharged V-8 engine developing around 450 horsepower and 4Matic (All wheel drive). Performance of the next generation C class will be improved reason being a lot of aluminum and use of composites. For the first time, the next generation of C class be manufactured at Mercedes' plant in Tuscaloosa, Alabama for North American Market.
Pictures via Motorauthority