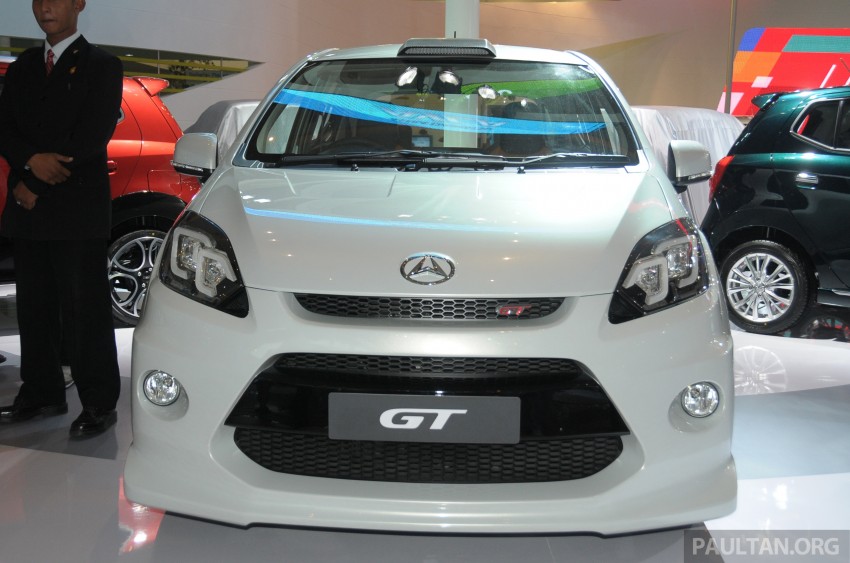 Daihatsu Ayla GT could be the best replacement for Cuore and Charade
At the recently held analysts' briefing at Indus Motors, the chief of the company said that they had no plans to bring small cars to Pakistan even though the company after launching Fortuner is facing non-production days.
Suzuki Alto was called as the cash cow for Pak Suzuki and ever since it ran out of production, Pak Suzuki is trying everything it can in its power to be able to bring Alto back into production. But Toyota's chief ruled out any idea to introduce small economy cars due to poor demand, which just baffles us all!
Obviously, large cars have greater profit margins than small cars, the profit that Indus makes on one Fortuner is equivalent to what it would make after selling around 4-5 Corollas as we've come to know.
Nonetheless, the demand for small cars exists, even when Cuore was being dropped from production, it was still in demand as this nation with starved automotive desires looked helplessly elsewhere to embrace something in place of the Cuore.
But while we believed that the nation would never let go of its obsession with resale, as both Alto and Cuore disappeared from the showroom, people came out of the fear of resale and began buying imported cars. We've seen the most ridiculous cars on the road now.
But what if Indus Motors' Chief was lying?! What if he was trying to hide the car they're going to bring by saying we aren't going to launch a small car. What if this Daihatsu Ayla GT is something we're going to get? I assure some festivities would take place if we get it!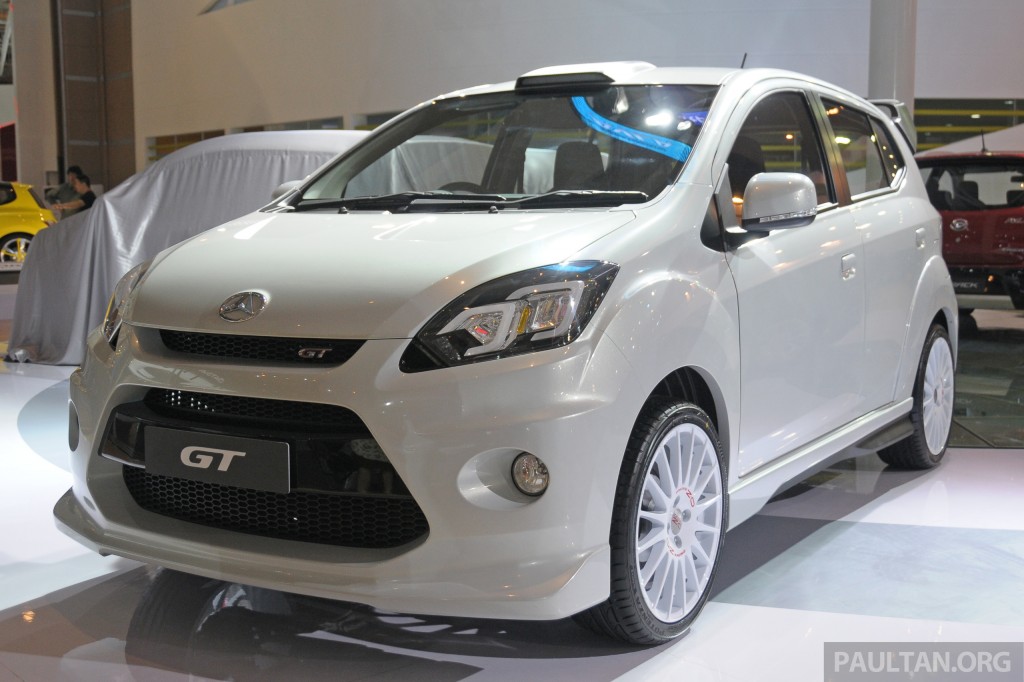 At the recently held Indonesian Motor Show, Daihatsu unveiled some fantastic concepts that have the master potential to be Cuore's replacement.
Daihatsu debuted the Ayla range consisting of three models; Ayla GT, Luxury and X-Track which instantly became crowd's favorite and drew in more visitors to these three then the flashy supercars at the show.
However, there's a catch, Ayla is a car already available in Indonesia and these concepts are shown on that very existing car which people are buying but Daihatsu believes that some people may not be buying it because they believe for some, it isn't sporty or elegant or adventurous enough.
And to address that issue, Daihatsu showed ingenuity with these three concepts, that with just a bit of effort, your Ayla can look Sporty (GT), Elegant (Luxury), or Adventurous (X-Track).
Ayla GT is a homologated Rally Car, Ayla Luxury is your comfortable compact ride home, and Ayla X-Track with its raised height and crossover SUV styling, is your 4×4 if incase a mountain comes in your way home.
These three are exactly the cars we want instead of that mouse like Cuore but we won't, because volume is irrelevant.
Ayla GT:
Ayla Elegant:
Ayla X-Track: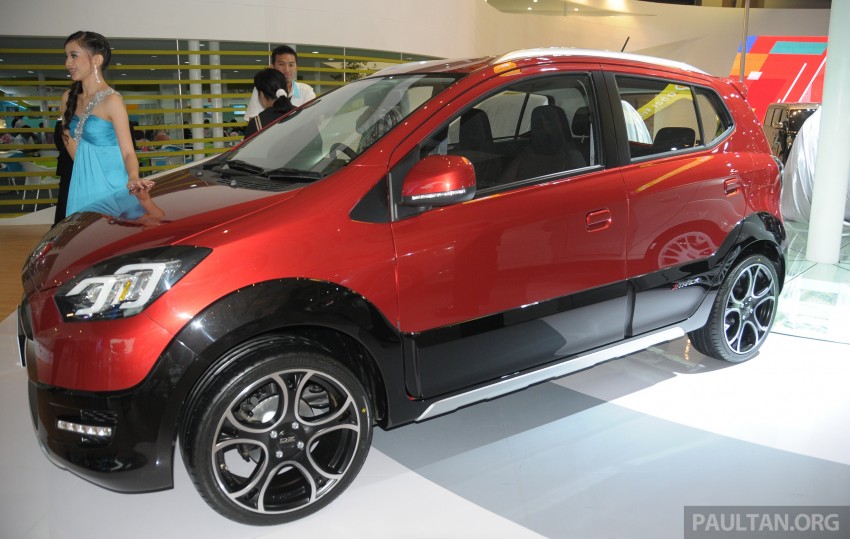 Images via Paultan.org