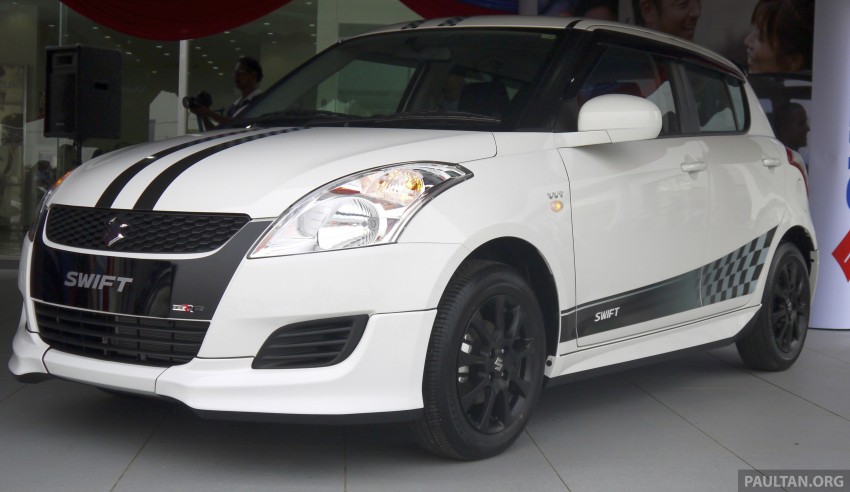 Suzuki Swift RR Introduced only for Malaysia
As far as limited edition Suzukis go, this one sits at the top as only 200 examples of this particular Swift will be produced and Malaysia perhaps has gotten lucky with it.
Suzuki Malaysia just unveiled this Limited Edition Swift called the 'RR Edition', which will begin to be sold from mid-November in Malaysia for an unconfirmed price of 70,000 RM which at current exchange rate converts to 2,371,145 Pakistan rupees.
Although there has been many cosmetic changes done to the body of the car to support a racing pedigree for the RR Swift, however there hasn't been any changes done to improve the performance aspect of the car. The engine and other technical bit retain their former performance figure with the normal Swifts.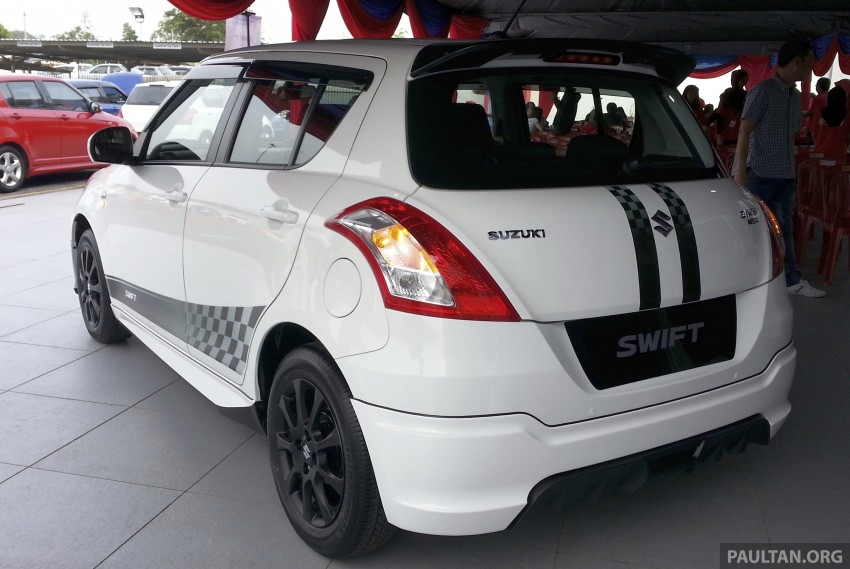 Perhaps the biggest change apart from the special RR body kit which Paultan.org says that it costs 3,500 RM (Around 118,557 rupees), and there's a new Blaupunkt touchscreen head unit which will work as your navigator and tv when reversing.
This particular Swift is expected to sit between Swift GL and GLX.