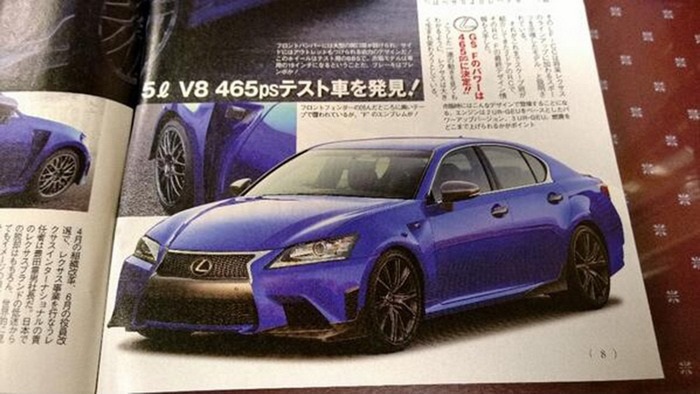 Instead of having a grand party and then breaking the covers of your new car in between it, isn't fashion anymore. Seems like automakers aren't sure about their creations so they purportedly 'leak' the photos to magazine or online publications. Because the post we wrote before this is of similar nature: 2015 Ford Mustang Leaked. Yes leaked!
And now, if you were interested in a car like BMW M3 and C63 AMG, but you wanted it be Japanese, so here's the Lexus GS-F which was just leaked through a magazine to world of webs.
The vehicle features a 5 liter naturally-aspirated V8 engine thumping out 465 hp and is reportedly lighter than its German counterparts (which we mentioned above). It also have those fancy air intakes and an aggressive carbon fiber body kit to compensate for some lack of styling. And oh! Those tailpipes are fake.