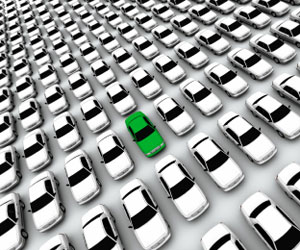 The Endeavor Of Buying Car In Pakistan
A friend of mine was looking out for Daihatsu Charade, so I accompanied him one day. As the going gets tough I had drafted in a lot of points for everyone to be careful when they're looking for a new but used car.
It may be used, but for the buyer, it's a new car and with that said, we do have expectations with our new car. These days, folks with limited budget like me have very few choices. So lets just hope and do our best to find the car which can make us smile.
Families (individuals) are also into this business running it from their homes. They buy a car, repair it a bit, and then put it's FS Ad in the newspapers. Most of the people believe that it is a family used car and the seller is not a broker or dealer, but that is not true in many cases, so be vigilant anywhere you go and make sure to follow the following tips no matter who the seller is.
Don't fall for ad-words such as: female, Army officer or doctor driven, always take your time to inspect the car or go another day if you're short of time.
Always began your inspection with the body; Paint and dents, usually we do not buy car's which are repainted or even showered when there is actually no harm in buying such car as it has been showered to look new. However, our fear of loosing some resale-value through this is very exorbitant. I have met people with 20-30 year old cars still with original paint, all burnt by sun-rays but they don't repaint it when they should only worry about the quality of the shower; there should be no waves or distortion in the paint.
Check for dents on the car's body, small dents shouldn't be your worry; look for dents on the pillars (A, B, C), as the pillars are part of your chassis and pillars are only protected with thin sheet-metal hence they can easily bend upon impact.
Look for rust on the car's underbody and floors, judge yourself whether it's too much or enough to be cured. It's an old car, living in city by the sea along with those small lakes formed everywhere has their own consequences.
Then move on to the engine, I recommend that you bring along a mechanic to judge this as not a lot of us know what reason maybe for that particular sound. It's best to bring along your trusted mechanic or a friend who likes to swim in grease. Sometimes, just like a kid has a different voice then 50 years later, I find it hard to believe but I have experienced strange sound of a car between when its young and after few thousands of KM. Or maybe the seller may have poured thick oil to make the noises go away for as long as he's selling it. Also, you should visually inspect engine mounts. You can easily see cracks or gaps in bushings. For transmission, you will have to get the car on a lift.
The tikli as its known in Pakistan is sometimes of more value then the car. So, make sure it can be easily be read. However, do think for a moment about the age of the car before you complain on the tikli.
After checking out the engine bay, proceed to sit in the car. Forget the seats, a lot of times I have seen used cars. Seats came out to be fine but those hideous seat-covers ruined the comfort and the looks of the seats. Hopefully, the dashboard should be fine unless it's sun-burnt. Check the steering for play.
Once done start the engine, turn on the air-con. Now, there is difference between a split a/c and 800-1000cc car's a/c so do not be exaggerated about its cooling – just judge if it can keep you cozy in the morning.
Then if your interest builds up, go for a drive. Our roads are so sketchy that you can know all the noises it makes in a short drive. However, do check the axles as old cars, especially Suzuki have beaten axles and the Margalla, a lot of my friends who had Margalla complained that once its axle have broken then it will break again and again. I hope nobody else had the same experience but almost anyone I met with Margalla complained about it.
After you're done checking with the car and seriously want the car then do a conditional token, get the car's chassis number and verify it with CPLC Karachi to know about the background and deeds of it. If possible then visit Civic center to know better detail. Once done, you may proceed to purchase the car through the right legal channel.
Happy Motoring!