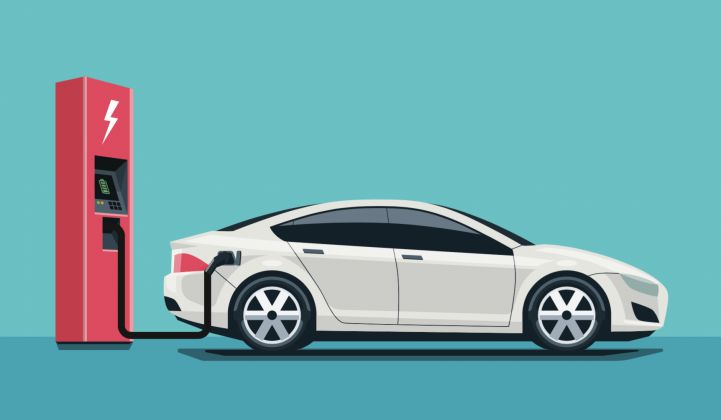 This is When Govt Will Reveal EV policy for Cars
The federal government is all set to reveal the electric vehicle (EV Policy), for cars. During a virtual press meet, Minister for Industries Hammad Azhar said that he will introduce the policy in next 2 to 3 weeks.
"We will address some of the issues in the automobile industry in new EV policy," he added.
However, the minister stated that for the overall measures for the industry, we have to wait for June 2021. "I think that this is also an advantage for the government as we have some time to prepare to address industry's challenges," he added.
EV Policy and ADP 2016: 
Talking about Automotive Development Policy, Azhar said it was introduced in 2016 and will expire in June 2021. "Until the policy expires, the government cannot take any drastic measures for this sector," he told media. However, he added, after the expiration of the current policy, "we will have an opportunity to look at this industry with a fresh perspective."
The minister said that the government will take legislative and operation steps to promote the automobile industry in Pakistan. "Several international car companies have shown interest in launching their brand in Pakistan," he said, adding that current companies in Pakistan have expanded their operations in the country.
"Toyota Pakistan has started third-shift production, while KIA has also doubled its production capacity in the country," the minister said.
Answering a question about the locally manufactured cars by new companies, he said that these new players will initially assemble cars in Pakistan. "But since their tariff concession expires after ten years, then it is more viable for them to start manufacturing locally," he said.  
Policy for 2/3 Wheelers: 
In June 2020,  Economic Coordination Committee (ECC) had approved Electric Vehicle (EV) policy for heavy commercial vehicles and two and three-wheelers.
The policy was proposed by the Ministry of Industries and Production (MoIP) after a detailed discussion with stakeholders. The stakeholders include Ministry of Climate Change (MoCC) Engineering Development Board (EDB) and the Ministry of Science and Technology.