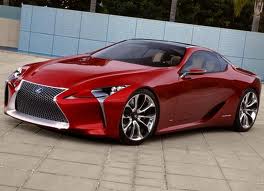 Toyota hints to build the Lexus LF-LC concept
Remember the LF-LC concept that Toyota showed a while ago? Well, one of Toyota's top executive has hinted that they it won't just be a concept but it will be more than that. Probably, making LF-LC is part of Toyota's President desire to build more fun cars.
The Lexus LF-LC concept coupe is "not only a hot-looking coupe, it's a hybrid," said Bob Carter, Toyota's senior vice president of automotive operations in the U.S. "So you can look great while helping to meet the needs of our environment and society."
He says the concept has received a "fantastic reception," often code for "we're going to build it." Which is why, auto media present at the speech had figured that this is hint that Toyota is going to build this concept.