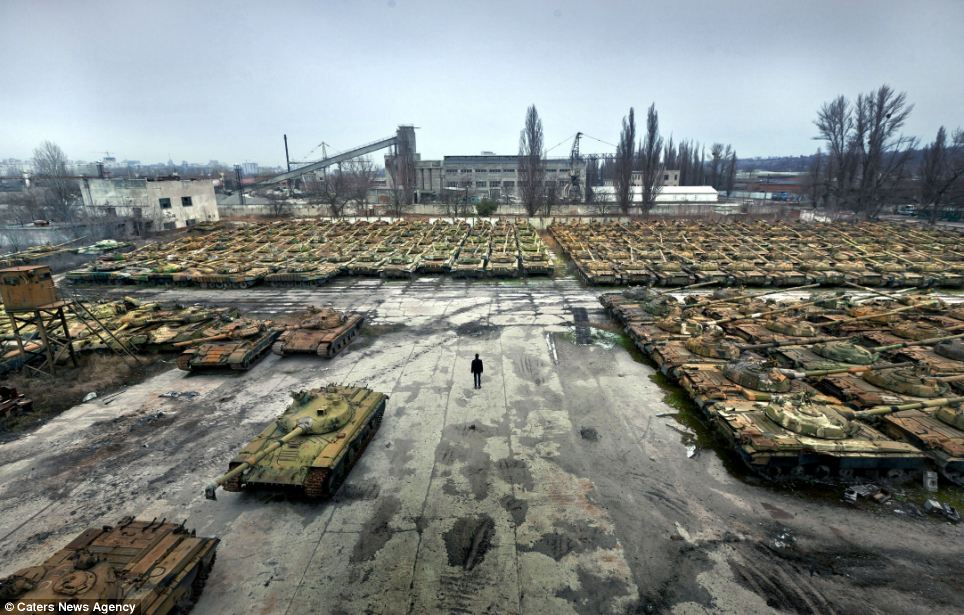 This is Ukraine's abandoned tank graveyard
After hearing it from a friend, 18 years-old photographer Pavel Itkin, was able to find the tank graveyard and was able to take pictures of these abandoned tanks in a "well-guarded" facility which once was able to fix as many 60 tanks and 55 engines each month during the Cold War era.
Now though, only few modern tanks turn up to be fixed by the on-site mechanics and if things keep on escalating at the current rate, the facility will either be wiped out or be churning out at its past rate pretty fast.
As many as 400 tanks are left to decay here and I personally don't know how soon these could be made operational.
The facility was specialized in maintaining and modernizing T-64, T-72, and T-80 tanks built at the nearby Malyshev Factory in Kharkiv.
The T-80 was the first production tank to have a gas turbine engine as the primary propulsion, and it arrived into service with the T-72 which is one of the most produced tanks.
T-80 is however still in use by Ukraine while different variants are in-use with Russia, Belarus, Cyprus, Kazakhstan, Pakistan and South Korea.
"Don't do as I do, do as I say", must've said some top Western Alliance diplomat to Russian entry into Crimea I imagine.