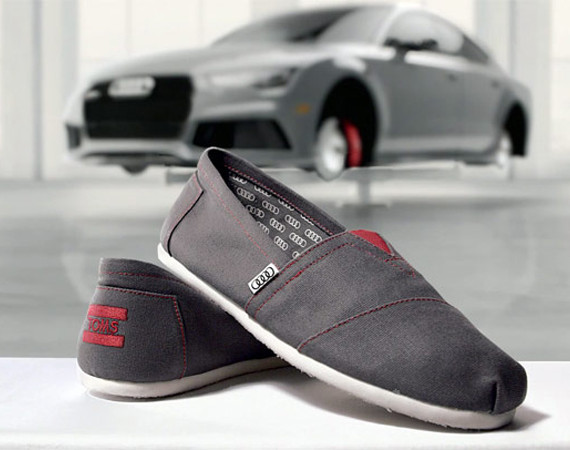 Would You Be Interested In These Shoes By Audi?
Audi has made it easier to spot the proud Audi owners. How? If you see someone wearing Audi shoes by Toms, one surely is a proud owner. The confidence of Audi must be appreciated on launching these Toms and expecting it to have good sales. It can be argued that huge automakers have the ability to sell almost anything under their brand name.
Audi partnered up with Toms to make a special pair of shoes that you can only get if you buy or lease an Audi in the US this summer starting from June 3 till August 4. Toms is known for its charitable work and so this partnership will make sure the humble act continues. The two companies will give 55,000 pairs of children shoes as part of the promotion.
The shoe is grey with red veins around it. The embroidery of Audi can be seen inside the shoe along with a tiny little Audi's logo outside as well.
"Through Toms One for One giving program Audi will help change the lives of thousands of children in the United States and empower new customers to be a part of this movement," said Loren Angelo, Director of Marketing Audi of America.
You see the German brand is keen to help out people and is doing partnership with likeminded people. Angelo added, "With Toms, we found a natural partnership, Audi aligns with like-minded companies that challenge the conventions of designs and share a passion for progressive ideas."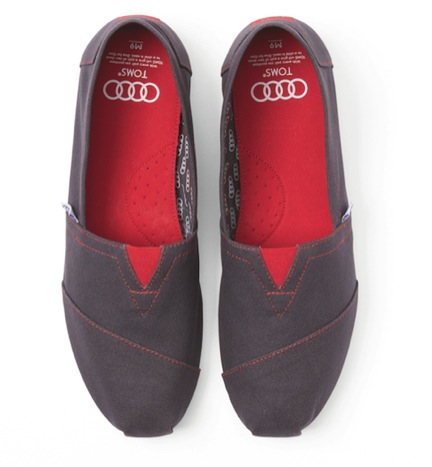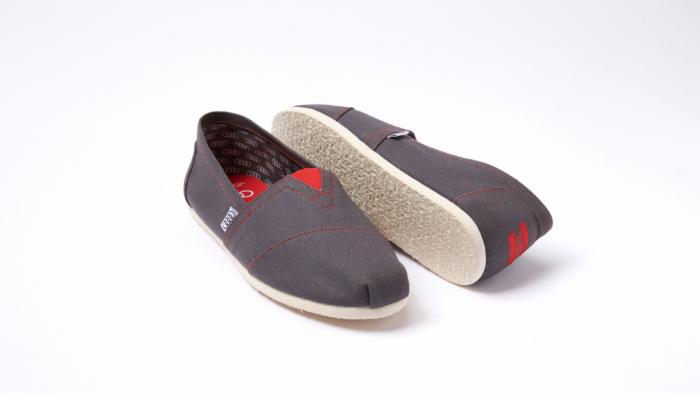 Let us know what you think about these shoes by Audi and its new venture with Toms, in the comments section below.