World's Biggest Engine Might Be Bigger Than Your House
A while ago, we told you about the world's smallest engine. Well, now is the time for you to have a look at the world's biggest engine. The company that makes this engine is called Wärtsilä. The engine they make is the largest piston engine in the world.
The engine is called Wartsila-Sulzer RTA96-C and is a low speed, two stroke, heavy fuel oil powered gas guzzler. The 14 cylinder beast (the biggest version) is 44 ft high, 87 ft long and pushes out 107,390 hp at the crank. The engine itself is mind blowing 25,480 liters. Each cylinder displaces about 1820 liters (1820000 cc). While you may be impressed by the size and the figures above, you may be disappointed by the rpm that it can achieve. The engine produces 108,920 hp at 102 rpm.
Engines like these, and this one specifically, are used for powering container ships. If you were wondering about the weight, well, it's a lot, around 2300 tons. The crankshaft alone is 300 tons in weight. We dont want to drag you into to much of the technical specs and info of the engine, but we surely are gonna show you what the monster of an engine looks like. Enjoy the photos, they'll give you shivers!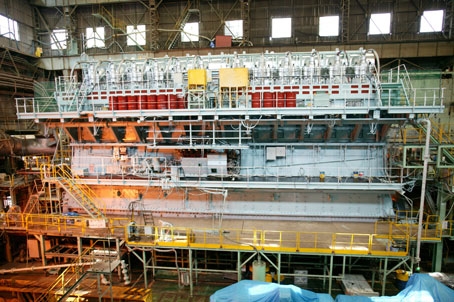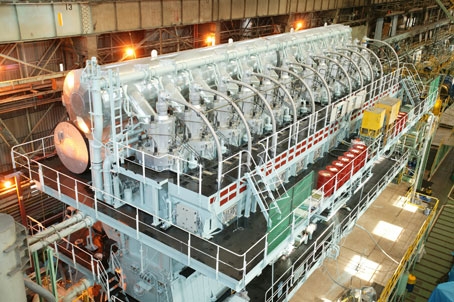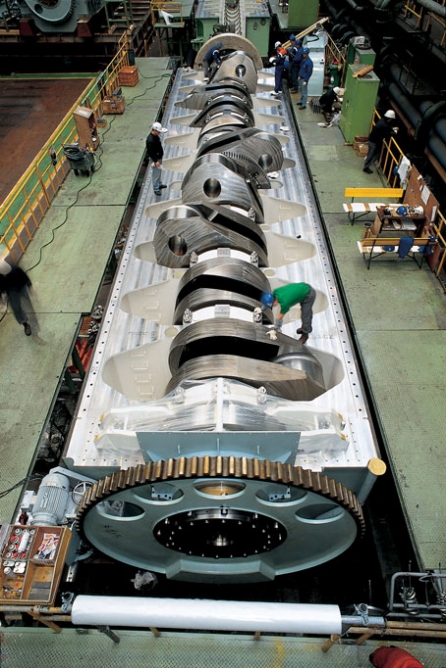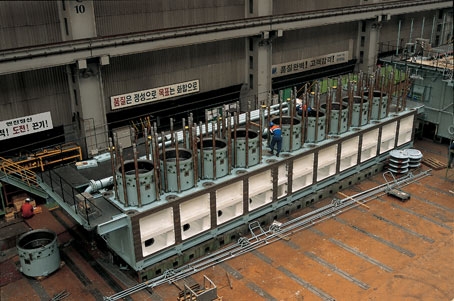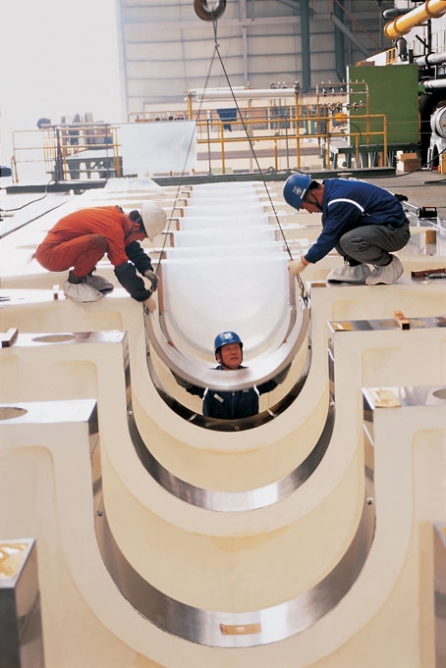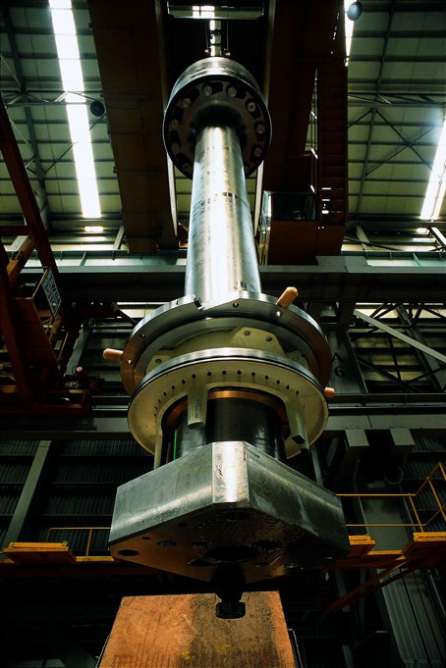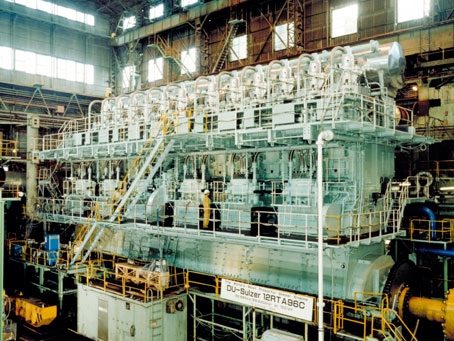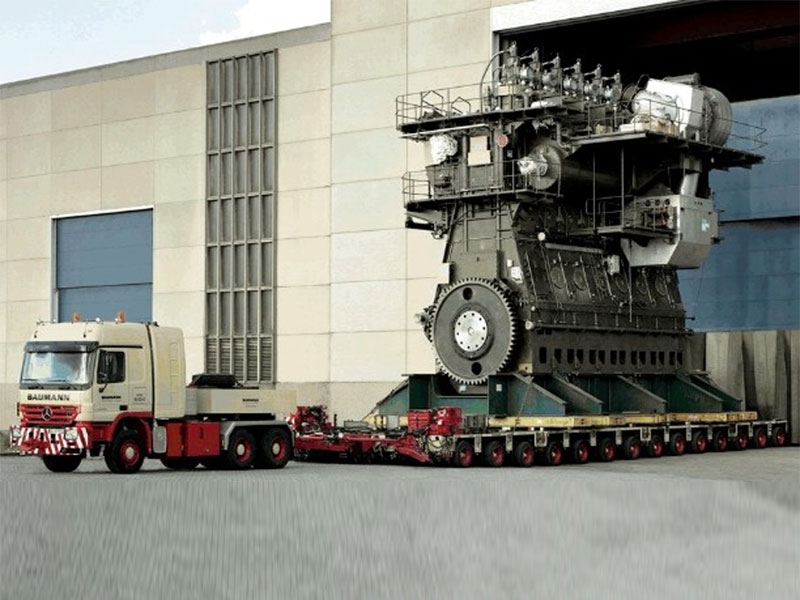 Source: GM