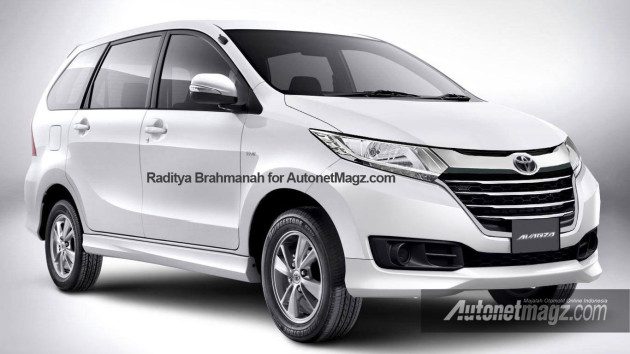 2015 Toyota Avanza Facelift Will Be Unveiled In Indonesia
Toyota is likely to unveil the face lifted version of its ever popular people carrier Avanza, in August at 2015 Gaikindo Indonesia International Auto Show, in Indonesia.
A spokesperson for Toyota told Autobild Indonesia that the company will be revealing a collection of Toyota vehicles, including MPVs, sedans and SUVs, with few concept vehicles.
The 2015 Toyota Avanza face lift only includes few exterior changes like the new headlamps and new front end grill. The front bumper has been updated as well. At the rear end, tail lights have been updated whereas the sides of the MPV remain the same.
As far power plant is concerned, new Avanza will have the same 1.3l or 1.5l VVT-I petrol engines current model has.