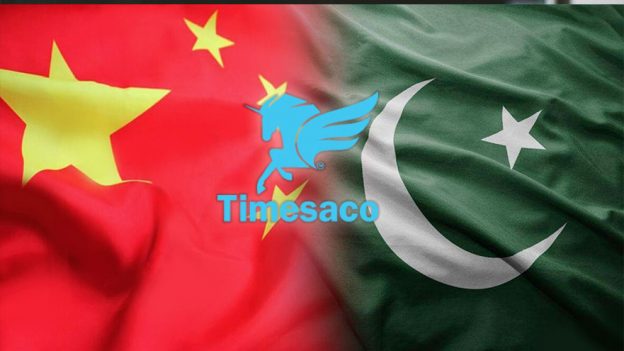 Timesaco, a Chinese technology services company, has decided to invest in Pakistan to restructure the public transportation system in the country. The company aims at implementing the Chinese transportation model in Pakistan in order to restore it. Timesaco will invest a total of approximately $600 million in the public transportation sector.
Last year, the same company launched Tatu Mobility in Pakistan. This venture provides mobility services to individuals, government, and private organizations. Services include taxi-hailing, bus booking, vehicle rental, and pick and drop. Currently, this service is available only in Rawalpindi and Islamabad; however, Tatu Mobility is considering expanding to Karachi as well in the near future. 
Timesaco will make the public transportation system digital so that it will be easier for daily commuters to schedule and book their seats and travel with significant ease. The digital nature will help the authorities to track the movement of vehicles and therefore ensure their punctuality.

Pakistan's public transportation system is in a dilapidated state, and this is one of the many reasons people prefer to use ride-hailing services like Careem, Uber, Swvl, and Airlift. These technology companies have made it easier for people in big cities like Lahore to travel at cheap rates and with added ease and comfort. If public transportation gets fixed by Timesaco, there will be less traffic congestion as there will be fewer bikes and cars on the roads. 
Representatives of Timesaco will meet Sindh government officials in the month of February. This is to discuss the viability of the service and government benefits that it can get for investing in the transportation sector. By late February, Timesaco aims at launching its services in Karachi. After this, Timesaco will become the second-largest transportation player after Swvl in Karachi. Timesaco will not only invest itself in the transportation sector but will also encourage other investors to invest in the sector. The company is aiming at building an IoT (Internet of Things) based transportation network in the country. 
Timesaco is also working on a plan to restore the traditional yellow cabs in Pakistan, which have been affected by the introduction of ride-hailing services.  The company is working on a plan in which yellow cabs and the traditional taxis will be given with the help of banks and the government. The yellow cab service will be digitized and will be brought on the same level as the online ride-hailing services. Timesaco aims at importing vehicles from China for the yellow cab service. This will eventually provide an incentive for Chinese automobile companies to enter the Pakistani auto sector. Therefore, fixing the public transportation sector can create a ripple effect that can benefit the local auto sector as well. 
Stay tuned for more news-related and informative content like this one. Drop your thoughts in the comments section below.