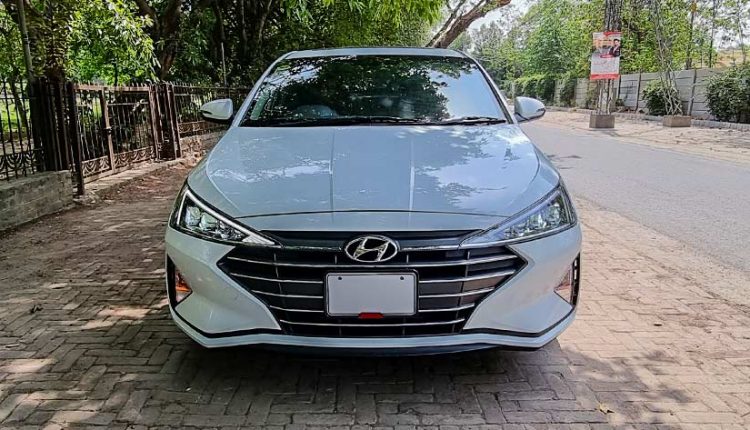 …And This is Expected Price of Hyundai Elantra 1.6L
A couple of days ago, we told you about the expected launch time of the new Hyundai Elantra 1.6L. Our sources told us that the Hyundai Nishat is planning to launch the sedan before Eid; however, there is no confirmed date as yet. Now, our sources have informed us about a very important detail of this upcoming car: its price. 
Expected Price of Hyundai Elantra 1.6L 
Let us say that there is nothing confirmed about the official price either from the company or dealerships. However, the sources have given us an idea of the price. So, hold your breaths, and the expected price of the new Hyundai Elantra 1.6L will be under Rs. 4 million. And if the sources are true, this is a really good news.
Arrival on Dealerships
Our sources have given us some additional information, and that is the new sedan will arrive on dealerships for display in next couple of days. It means the car could arrive on Friday or during this weekend.
Competitors 
In this price range, the car will compete with Toyota Yaris and Honda City. However, it is pertinent to mention that this is a C-segment sedan, meaning the segment of Honda Civic and Toyota Corolla. So, the size of the car is bigger than its direct competitors, but the price is expected to remain the same. 
Elantra 2.0L Launch
Hyundai-Nishat launched its first C-segment sedan in March 2021. According to the sales figures of PAMA, Hyundai sold 2,784 units of Elantra in a year. The new sedan has come a long way, from 46 sales in March 2021 to 312 sales in February 2022. There's an exponential growth of 578% in just a year.
However, Elantra could have had better sales and success if the buyers had more variants to choose from. For a year, there has been a single 2.0L Hyundai Elantra GLS variant against its competitors. Finally, the company has decided to introduce another Elantra variant, and we think it's about time.
What do you think about the 1.6L variant of Hyundai Elantra? Share your thoughts in the comments. Stay tuned to find out more about the upcoming car.