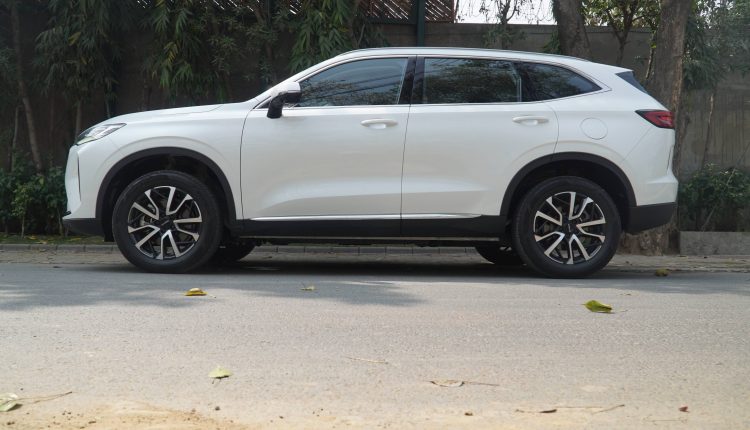 Here are Additional Specs & Features in Haval H6 2.0T
Earlier today, we told you that Sazgar Engineering has opened the pre-booking of Haval H6. However, the new information was that the crossover SUV has a new variant, i.e., Haval H6 2.0T. Earlier, the car had one variant, which was 1.5T.
The new variant 2.0T price is Rs. 7,499,000, which is Rs. 1 million more than 1.5T. So, the question arises, which extra specs and features this new variant has except the engine size. And this is what we will discuss in this article. 
Tyre Size 
The 2.0T has 19-inch alloy wheels compared to the 18-inch ones in the first variant. Furthermore, the tyre size in the latest variant is 225/55 R19 against 225/60 R18 in the previous one.
Interior 
The first additional feature in 2.0T is a 12V power outlet in the luggage cabin. Furthermore, this variant has a 4-way electric adjustable front passenger seat with ventilated front seats. It is not hard to guess that these options are not available in 1.5T.
Media 
The size of the infotainment touchscreen in the new variant is 12.3-inch against 10.25-inch in the first one. . And the most important upgrade in this category is that 2.0T has a Head-up Display (W-HUD) that projects an image on the windshield or a panel just beneath the driver's line of sight, giving the car a very futuristic feel.
Safety 
The additional safety features in Haval H6 2.0T are:
Full Auto Parking, meaning this system will take your car to a parking spot to perform parallel, perpendicular, or angle parking.
Autonomous-Reverse, which is very useful on narrow roads. This system stores path and speed of the car moving forward and turns the car by calculating the same path and speed in reverse.
Blind Spot Detection + Lane Change Assist help you keep safe during the drive as it warns you if you are changing lanes and there is another vehicle at a spot you cannot see in the side view or rearview mirrors.
Intelligent Dodge is instrumental while overtaking a large vehicle. This feature can control the car to stay away from that vehicle at a safe distance, improving overtaking safety.
Emergency Lane Keeping works; if a vehicle approaches quickly from behind or is already in the blind spot while you are drifting out of your lane, the ELK will warn you about the other car.
This comparison shows that 2.0T is safer and more secure than the first variant, and the price difference seems justified.