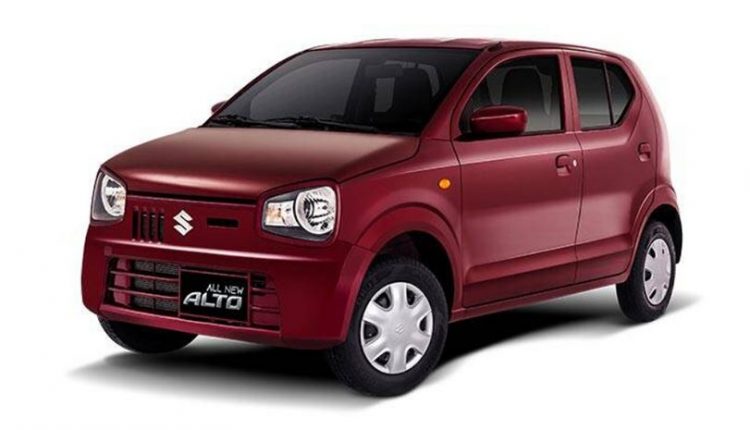 Suzuki Alto Broke Its Own Sales Record in March
As per the monthly PAMA sales report, car sales in March 2022 surprisingly grew despite the rising inflation in the country. But what's more surprising was the highest-ever sales of Suzuki Alto. Last month, Suzuki's best-seller made record-breaking sales of around 10,000 units.
Alto's previous highest record was 9,195 sales in December 2021, taken over by 9,814 sales in March 2022. Let's have a look at the car's monthly sales numbers.
Dec'21                     9,195
Jan'22                       3,864
Feb'22                       7,175
Mar'22                      9,814
Looks like the new year took a hit on Alto's sales, but the car came back stronger and broke its own sales records.
Things that Make Alto a Best-Seller
Suzuki Alto has been the company's best-seller for as long as we can recall. Alto is the smallest and most affordable car from the Suzuki lineup. The car has 4000+ monthly sales on average. Here are the reasons why most Pakistanis buy brand-new Alto.
Low Price
The biggest reason behind Alto's popularity has been its price. Launched in 2019, the car came in three variants with a price range from Rs. 10 lacs to 13 lacs. After multiple price hikes, the current prices of three Alto variants are between Rs. 14 lacs and Rs. 19 lacs. Alto is not an affordable car anymore, but it's still one of Pakistan's least expensive brand-new cars. 
Fuel Average
The second main reason most people buy an Alto is its fuel average. The car easily does 15 to 17 kilometres per litre mileage in the city.
Easy Maintenance
Another good thing about Alto is that it's easy to drive and maintain. You don't have to worry about the car's health unless you get into an accident. That'd be a problem because Alto's spare parts are pretty expensive. 
Resale
Alto is also a great investment because of its easy resale. The car is always in demand and brings you the same money back, if not more.
What do you think about highest Alto sales? Let us know in the comments.