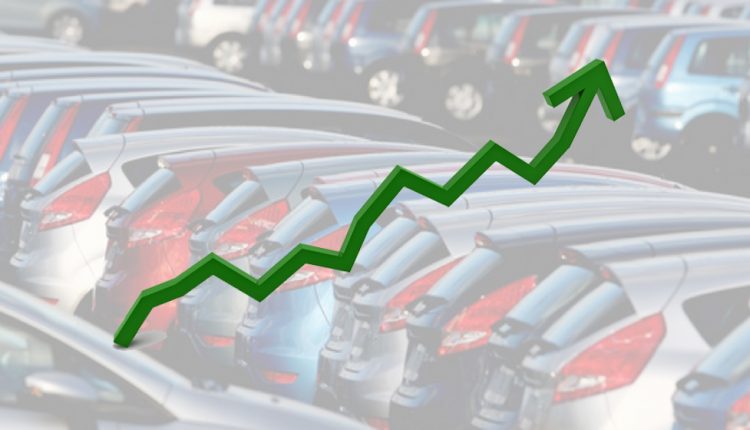 After a drop in February, car sales got back on track in March. Last month, the big three automakers of Pakistan, Suzuki, Toyota, and Honda, had massive sales growth. Hyundai was the only one with lower monthly sales.
The Pakistan Automotive Manufacturers Association (PAMA) has posted the monthly car sales for March 2022. As per the PAMA report, the auto industry sold a total of 27,131 cars in February. Compared to the 21,664 sales of February, there is a month-on-month growth of 25%.
Company-Wise Sales Breakdown
Toyota Indus made a comeback with double sales of 7,068 units in March. (MoM growth: 53%)
Honda Atlas car sales also jumped from 2,747 units in February to 3,651 units in March. (MoM growth: 33%)
Pak Suzuki also made progress from 12,668 sales in February to 15,011 sales in March. (MoM growth: 18%)
Hyundai Nishat sales went on a downward spiral from 1,469 units in February to 1,307 units in March. (MoM decline: 11%)
All other car companies, Kia Lucky Motors, Master Changan Motors, Regal Motors, MG Motors, and Al-Haj Proton, are not PAMA members. Their sales numbers are not included in the report.
Car-Wise Sales Breakdown
Suzuki's best-seller Alto broke its own sales record with 9,814 sales in March. The company sold 306 units of Suzuki Cultus, 2,104 units of Suzuki Wagon R, 1,295 units of Suzuki Bolan, and 1,492 units of Suzuki Ravi.
Toyota Indus sold 5,395 units of Corolla and Yaris and 1,673 units of Fortuner and Hilux.
Honda Atlas sold 3,278 units of Civic and City and 373 units of BR-V. 
Hyundai Nishat sold 357 units of Elantra, 250 units of Sonata, 123 units of Porter, and 576 units of Tucson. 
Here is the MoM comparison of all the above sales.
That leaves us with the question: with everything that's going on in the country, how are people buying so many cars? Anyone has any idea? Let us know in the comments.