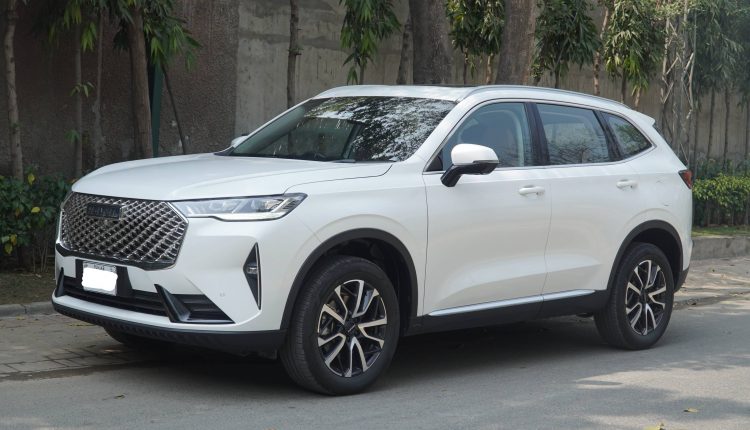 Pre-Booking of Haval H6 1.5T & 2.0T Started
The people who were waiting for Haval H6, we like to tell them that their wait is over. And the second part of this good news is that Sazgar Engineering has started booking of two variants of the crossover SUV. Earlier, there was only one variant, 1.5T Front Wheel Drive (FWD), while the latest one is 2.0T All Wheel Drive (AWD). So, you guys got another great choice.
Pre-Booking Status
Sazgar Engineering has announced that the pre-booking of these two variants starts from April 15th, 2022, meaning in a couple of days.
The booking amount of these variants are:
Haval H6 1.5T – Rs. 1 million

Haval H6 2.0T – Rs. 1.2 million
So, if you want to book either of the two variants, visit your nearby dealerships on Friday.
Price of Haval H6 
The price of these two variants are:
Haval H6 1.5T – Rs. 6,499,000
Haval H6 2.0T – Rs. 7,499,000
The interesting thing here is that these are the locally assembled CKD units and Haval has priced them less than the  imported CBUs. The price of 1.5T CBU unit was Rs. 68.5 lacs, and that of 1.5T CKD is Rs. 65 lacs.
Delivery Time
As per the company, the delivery of this car will start from October 2022. "The exact delivery date will be confirmed on PBO Issuance," the company added.
Haval H6 1.5T Specs and Features 
Here are salient specs and features of Haval H6 1.5T:
Engine and Transmission
The SUV comes with a 4B15D 1500cc Turbocharged engine, generating 147hp and 230Nm torque. It has a 7-Speed DCT Transmission with Front Wheel Drive (FWD) Drivetrain.
Exterior 
The company has installed LED headlights, DRLs, Taillights, and Fog lights. The car's front lights are Electric Height Adjustment Lamps, making the driving experience extremely easy. Furthermore, it has 18-inch Alloy Wheels, while its Spare Tyre is 17-inch Steel.
Interior
The first noticeable thing in the interior is the 10.25-inch Touchscreen, giving a very chic look to the vehicle. The Driving Seat is 6-Way Electric Adjustable, along with Lumbar Support. Meanwhile, Passenger Seat is 4-Way Electric Adjustable. The other salient features include Push Start, Keyless Entry, Leather Seats, Panoramic Sunroof, Wireless Charge, and Auto Wiper.
The SUV offers Dual Zone Auto AC with Rear Vents, making it a cool and comfortable vehicle for both front and back passengers.
Safety 
As mentioned earlier, the car's best thing is its safety features, i.e., 6 Airbags, 360 Camera, Traffic Sign Recognition, Over Speed Warning, Electronic Stability Program (ESP), Traction Control System (TCS), Brake Assist (BA), and Adaptive Cruise Control. The car has additional features like Roll Movement Intervention, which stabilizes the vehicle on highways, Car Location Function, which helps you spotting your vehicle in a large parking space.
Haval H6 2.0T Specs and Features 
You have to wait for the specs and features of this car as we will bring a separate blog for it. So, stay tuned.