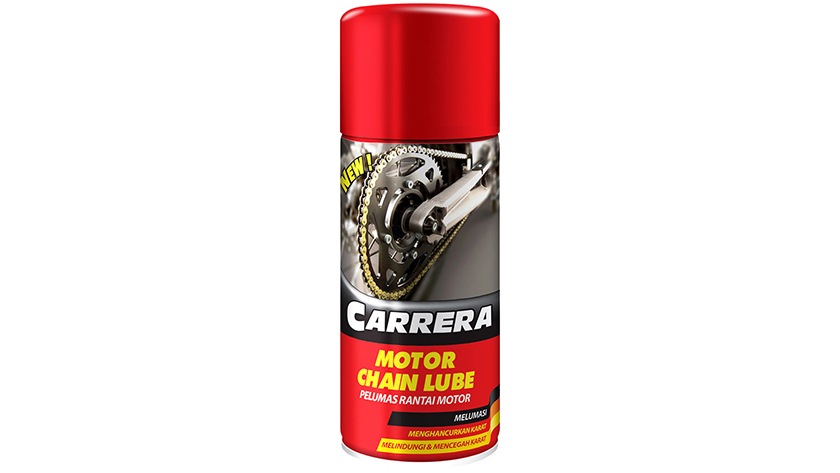 Carrera motorcycle chain lube – All you need to know
Pakistan has a huge middle-class population that uses motorbikes for commuting purposes. In last year alone over 15 lac bikes were sold in the market which clearly shows how big bike market is in Pakistan. The bike is an investment and taking clear of one's investment is their own job. The chain of the bike is the most vulnerable part that needs utmost attention.
In this article, we will be telling you about a product which can be used to protect the chain and to enhance its life span. The product is marketed by the company as Carrera motorcycle chain lube.
It is an excellent penetrant which is ideal to lubricate, protect and prevent rust in the bike's chain. It protects the chain from moisture and corrosion as well; moreover, it reduces the kinetic friction on the bike chain. The product will not only protect the chain but will increase its lifeline as well.
Read Also: Carrera Car XP 1000 OIL – All you need to Know
It is not difficult to use, just squeeze the lube and disperse it on the chain, and you are done.
Some people are sceptical about using such products on bikes as they are not safe for the rubber and also for a painted surface. But, no need to worry, it is not only safe for the plastic part of the bike, but also for rubber and painted surface.
Here's what using Carrera motorcycle chain lube will do for you:
Penetrant ideal to lubricate.

Prevent rust on a motorcycle chain.

Protect metal from moisture and corrosion.

Reduce kinetic friction on a motorcycle chain.

Safe for plastic, rubber and painted surface.

Resistance to water washes off.

Good adhesion remaining between the pins and rollers as long as possible.
That's it from our side, drop your thoughts in the comments section below. Follow the link to buy Carrera motorcycle chain lube and other auto accessories from PakWheels auto parts and accessories