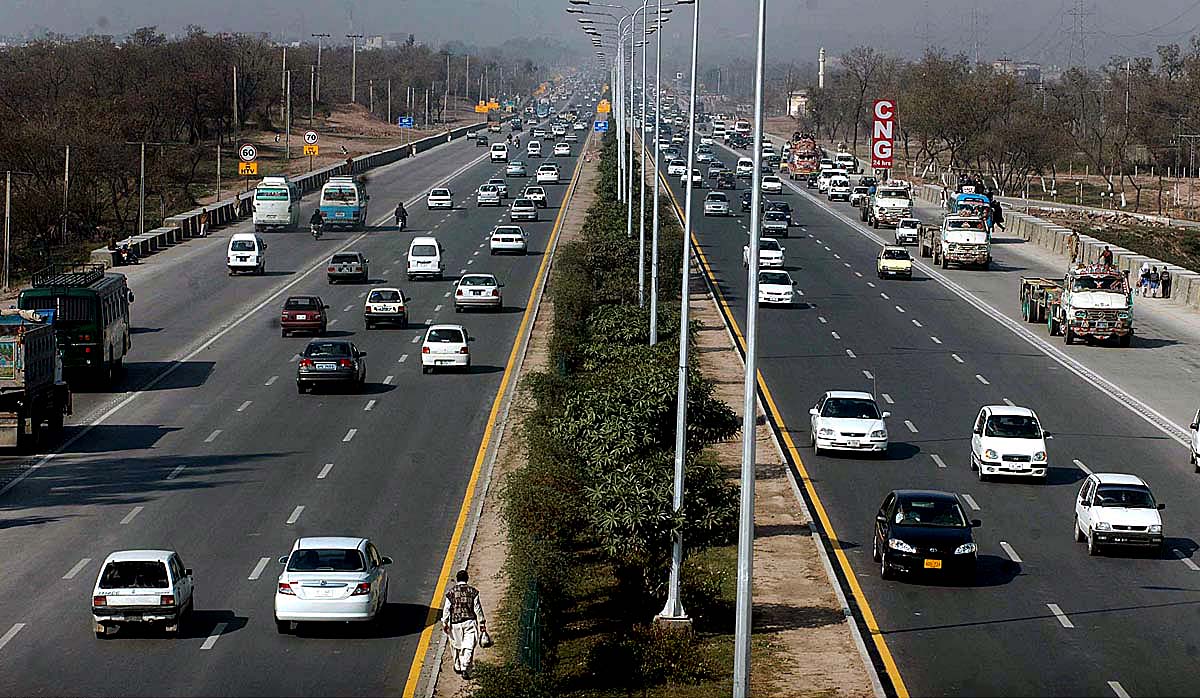 Capital Development Authority (CDA), in Islamabad, has planned an expansion of the current 6 lane Islamabad Highway, from Zero Point Interchange till the Faizabad Flyover, to an 8 lane route immediately. An interchange has been planned to be constructed on the I-8 Crossing Chowk as well. Tenders have been received for this project which has been planned to be completed within 6 months at max.
An ambitious project that it is, reports state that 8 giant construction firms have been pre-qualified for it and their offers shall be opened on June 26, 2015 and work shall commence from the first week of July. The main purpose behind this project is to provide a jam-free route for traffic from Faizabad to Zero Point Interchange and beyond that. In the second phase of the project, it shall be extended from Faizabad Flyover to Karal Chowk and in the third phase, it shall be extended to Rawaat city and made into a 10 lane highway from which two lanes shall be designated for heavy traffic only.
Traffic starts to pile up at the I-8 crossing in peak hours and causes massive delays. It is planned to make this patch of Islamabad Highway signal free. This means, most probably, a flyover or an underpass on I-8 signal crossing as well. Same idea of signal free highway will be carried out throughout the expansion phases of Islamabad Expressway.