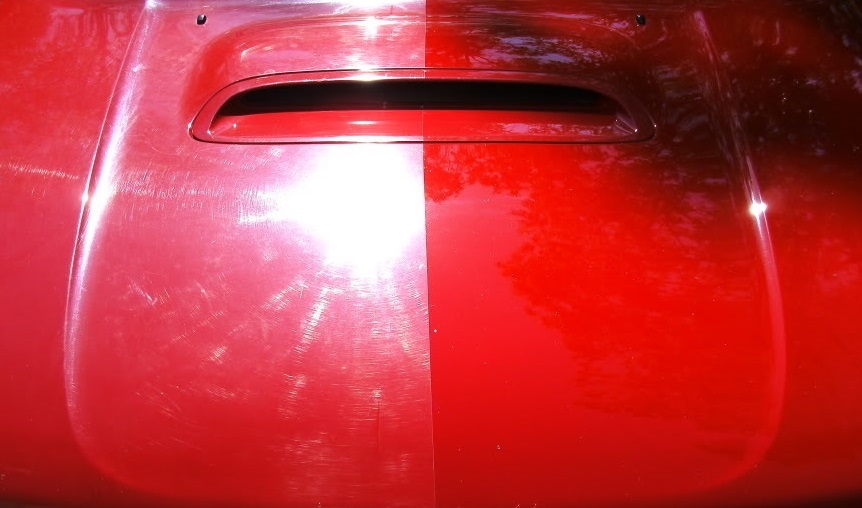 To Detail Or Not To Detail: Why Is It A Good Idea To Detail Your Car
The unmistakable answer "YES"… I mean we all can take to a clean car, but a detailed car, that's where the charm is. And mind you, detailing ain't no just slap on some shampoo and hose it down sort of thing, it's a state of lunacy. Getting on with it, why I detail my ride, it gives me bragging rights of a clean machine. I love to play with the looks of the vehicle and detailing allows me to take the factory finish and mold it into something that'll make the next guy's car look like… well the way we all look straight out of the bed in the morning after a night of partying. You see if I massage in a Carnauba based wax I can take the paint to depths unknown to mankind, or if I feel like giving the ol' girl a bit of glamour, I'd go the synthetic route and make her shine.
The brotherhood of the detailing has led me to defy some very common myths, like suppose I was to tell you that a car shampoo is designed to allow lubrication for the dirt to wash down without scarring the paint's surface rather than the ages old handed down story that shampoo is there to clean the paint. You also have your "polish is best in the sun" one… puts a little question mark on all the funds the manufacturer must have spent on R&D, heck they should have just come and asked us. Wax contains oils that enrich the paint, upon application, those oils pass into the paint and the residue is left on the paint surface, which we remove with our cloth, now imagine putting oil onto a hot pan. Did you get the picture?
---
RELATED: Why You Should Stop Spraying Oil Under Your Car
---
Another problem I've countered is over spray, my neighbor was getting his gate and grills painted with a spray gun and the Picasso in-charge of it had no ethics as far as keeping paint on his darn canvas was concerned. So I ended up with a spotted car, and while most of us would end up taking it to the paint shop and going for a wet-sand or compound or a paint thinner regime, all of which would have reduced paint thickness. All it took was a clay-bar and half hour of elbow grease to get the masterpiece ready with negligible paint abrasion and a surgically clean surface.
Though coming into more practical benefits, continuous maintenance ensures a healthy paint on your ride. Should you decide to part with the vehicle, a quick sale is literally guaranteed. The plastics and rubbers don't go dry and age, the paint doesn't oxidize or go dull. Best of all, you really don't have to do much to keep her looking her best. Sealant protected paintwork gives you some cushion if you aren't able to be too regular with your waxing and washing. Since you'll be giving a detailed cleansing in routine, you are likely to catch onto problems long before they raise their ugly head, like rust spots, or clear coat failure, which if left unattended, will increase dramatically and lead to major repair jobs.
So take your detailing arsenal and spend some time pampering your pride and joy… hail the brother hood of the wax.