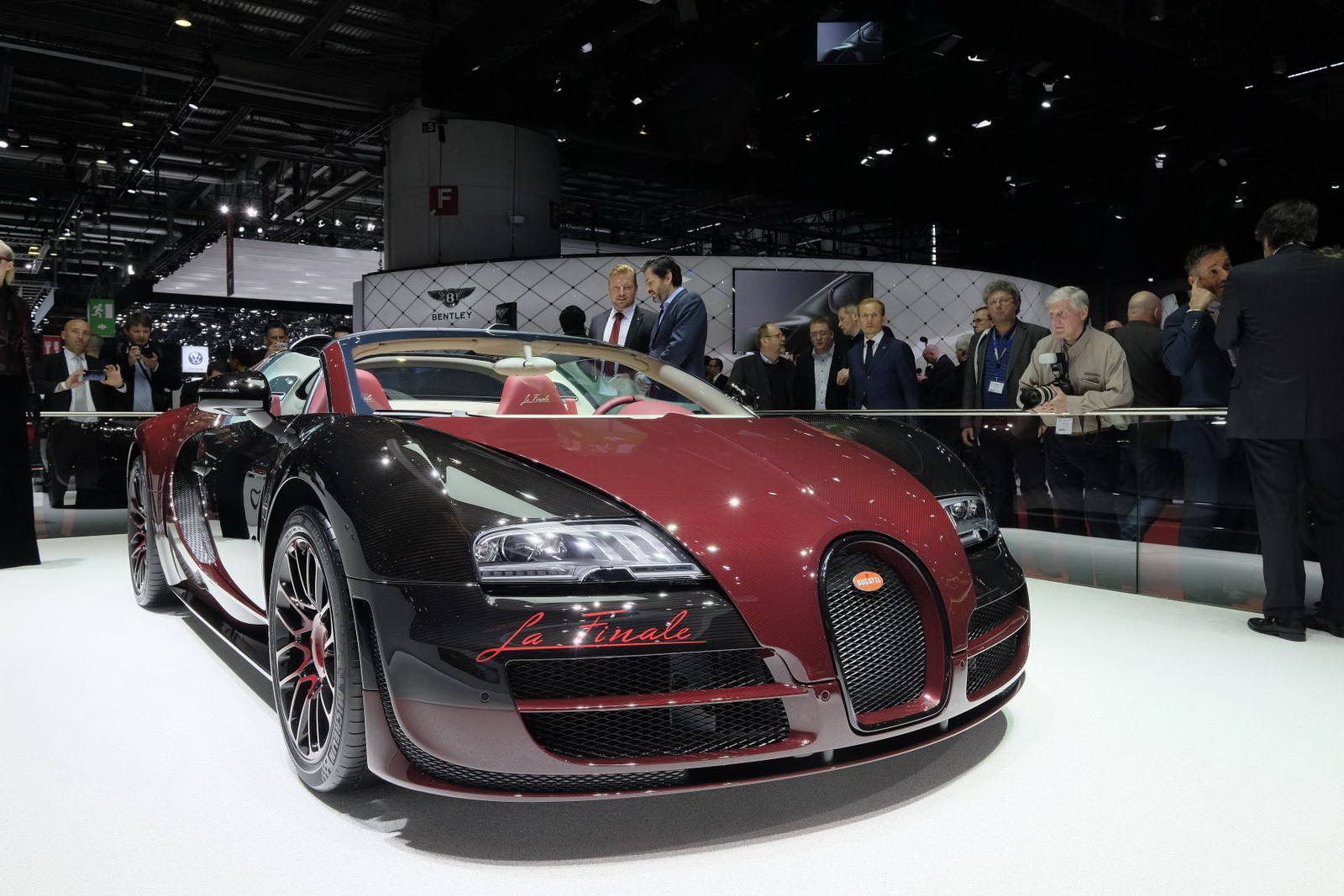 The First and The Last (La Finale) Bugatti Veyron Showcased Together
Almost a decade since first launched, after all the 450 cars sold to the wealthiest customers, Bugatti finally put down curtains on the iconic hyper car's – The Bugatti Veyron – production. By start of this year, there were only 8 cars left to be sold and by February 2015 all were sold out. Bugatti ends production with the final unit chassis# 450 as a special car named as La Finale  ("The Last one" in French). Bugatti wanted to give a grand exit to the car in style and it's clearly evident from the final unit. Bugatti is showing the chassis#1 and 450 together at the ongoing Geneva Auto Show.
The car can reach 60 mph in 2.5 seconds, 100 in 5,5, 150 in 9.8 seconds. Furthermore, it takes 18.3 seconds to clock 200 mph and can reach top speed of 253 mph in around 42 seconds. This makes it one of the fastest road legal car. Those speeds are supported on the road by a set of Michelin tires which cost around USD 25000 and are specially developed to withstand such speeds. The full option car cost around USD 2.6 million. The shipping alone costs on average USD 100,000 to buyers. All of these were sent via air cargo.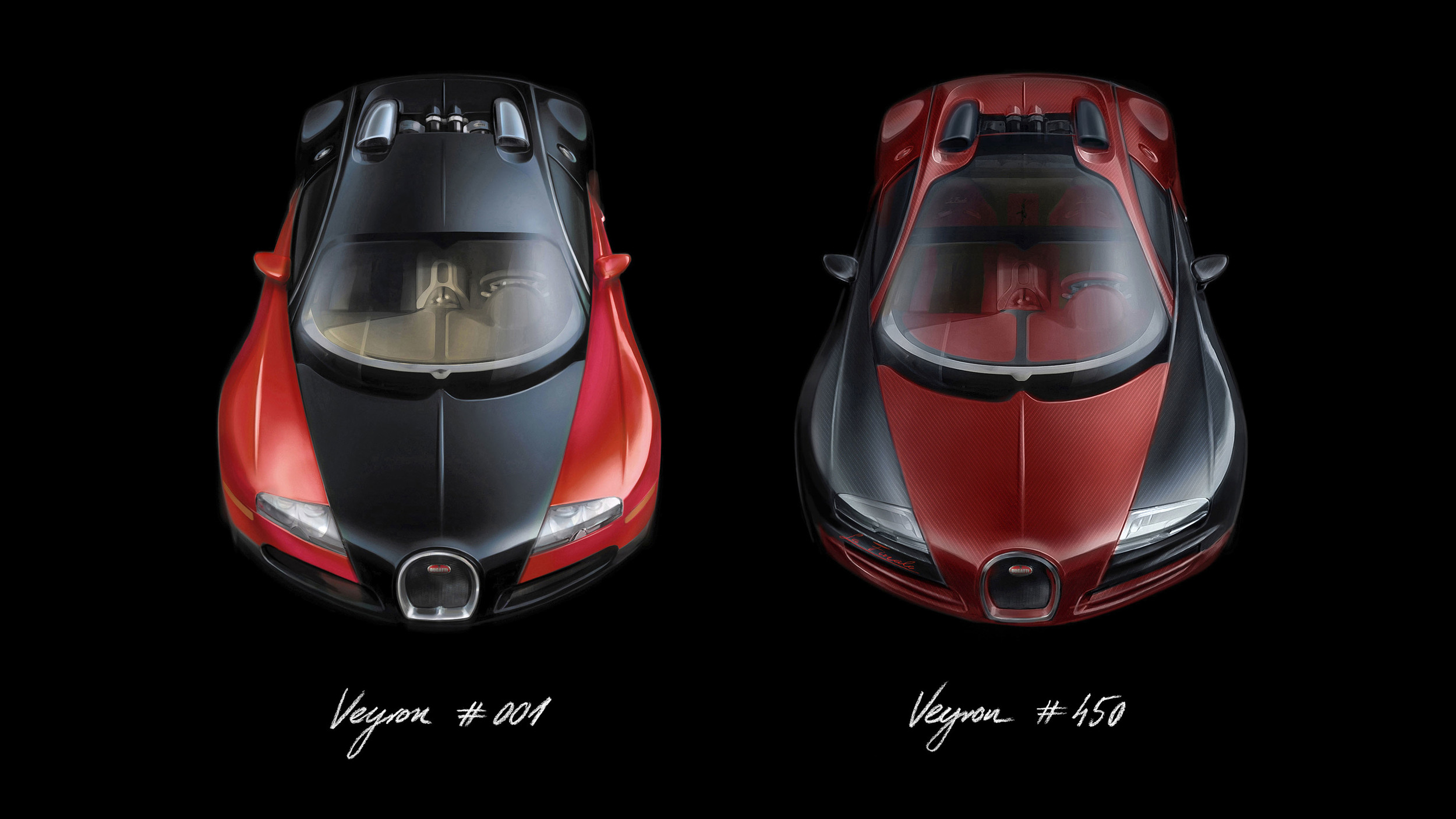 There are not much mechanical differences between the first and the last unit and both are powered by a monstrous  8.0L W16 engine normally known to us by 16.4 which in principal formed by joining two V8 engines. La Finales has an exterior red and black paint as the chassis #1 but the colors are flipped. Also, for the first time the air scoops and inter-coolers have been painted black. La Finale lettering will appear at rear and front bumper below headlight, making it evident that this is the last one. Unlike chassis# 1, La Finale will have a beige interior with two tone color inserts. The lettering "450/450" appears between the driver and passenger seat. La Finale closes an impressive chapter in the automotive history after remaining 10 years in production. The final model was sold to an unknown Middle Eastern customer with an undisclosed price. It is expected that it might be way above USD 3 million mark.  I am sure someone and hopefully a member from PakWheels Middle Eastern family will spot it one day and will share with us. Till then enjoy the photos below: