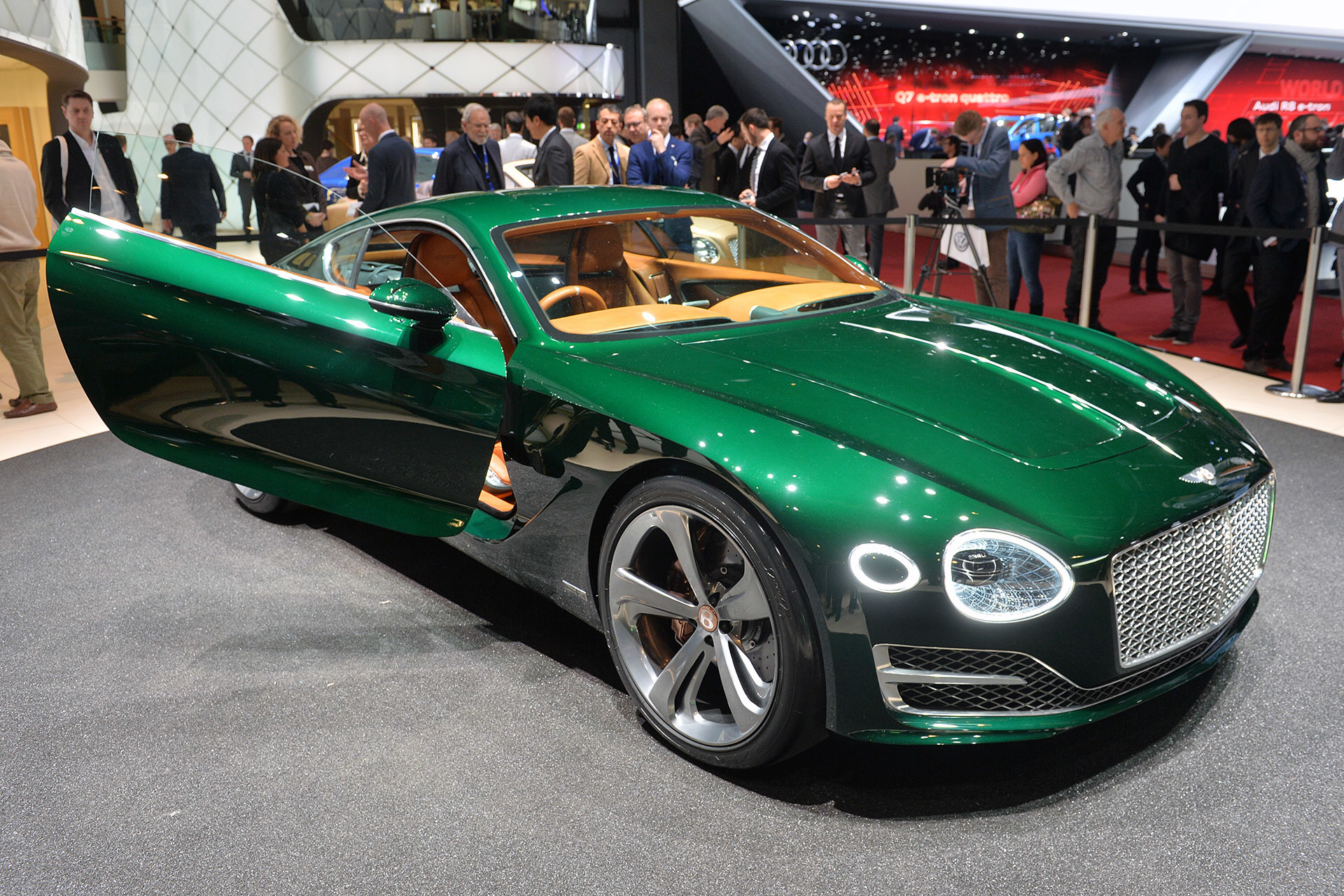 Bentley Revealed EXP 10 Speed 6 Concept At The Geneva
The VW Group has revealed numerous concepts and new models under their various brands like Audi, VW, Lamborghini and Porsche on the current ongoing auto show in Geneva. Volkswagen displayed 12 new production cars & concepts and additionally a new Ducati motorbike this year, but none of them is a show stopper. However, Bentley displayed its concept of a two seat sports car named the EXP 10 Speed 6 which sounds more like a digital camera. According to Bentley; the concept car emits a depiction of the cars of tomorrow. Bentley didn't confirm if they will move their concept into production but rumors say that Bentley is looking forward to adding a 5th model into their line up and THIS could be the one.
The VW group has introduced modular platforms in recent years like MQB , MLB and MSB. The EXP 10 will be on the MSB platform which is basically a platform for a mid-engined AWD and RWD cars. The concept car has the front axle away from the front door which in principal reveals that it will be a mid engine car. The same platform will be used by VW for upcoming Porsche 960 as well as next generation of Cayman and Boxster. There is no information about the power outputs or engine specifications but Bentley says it will have a high performance hybrid drive system. Interior shows a 12″ touchscreen display between seats as well as a digital dashboard. 12-inch touchscreen situated between the seats. A digital dashboard is found behind the wheel, paired with an old-school physical tachometer. Bentley says "customer reaction" will determine if this car will go in production but upcoming current Bentley cars will get design architecture from it. Let's wait and see when we report about a production model. Till then have a look at the beautiful concept.