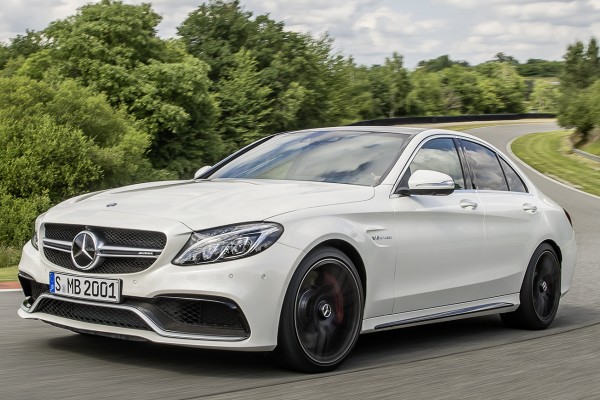 Two More C-Class AMG Models Hitting The Roads In June
It's been quite long since Mercedes and AMG have been producing beauty and beast models for their customers. It's time that the catalog of C-Class AMG increases by two more vehicles, the C63 and C450 AMG 4matic.
The C63 is loaded with a lethal weapon under the hood, the new 4.0 liter bi-turbo engine, leaving out many behind. With a maximum output of 476 horsepower, people who want more of it have an option of upgrading to C63, S which tidily spells out 510 horsepower. An odd fact claimed by Mercedes-AMG is that the engine is more fuel efficient than any other eight-cylinder used in modern performance vehicles.
Fitted with sport suspension, the car smoothly accelerates from 0 to 100 kph in 4.1 seconds, while the C63 S makes it a round figure i.e. 4.0
According to Mercedes, the C450 AMG 4matic is an entry level model that's designed to ease owners into the lunacy of AMG, getting them attached once to this field so they want more. The C450 AMG 4matic comes with a 3.0 liter bi-turbo V6 engine that puts out 367 horsepower. This vehicle particularly has excellent grip because of the AMG performance 4matic all-wheel drive system. To prove the vehicle is no hunch, the car sprints from 0 to 100 kph in just 4.9 seconds, which is pretty decent.
Both models of Mercedes will be available at dealerships in June 2015, where Europe is going to get a wagon form of both the vehicles like always.