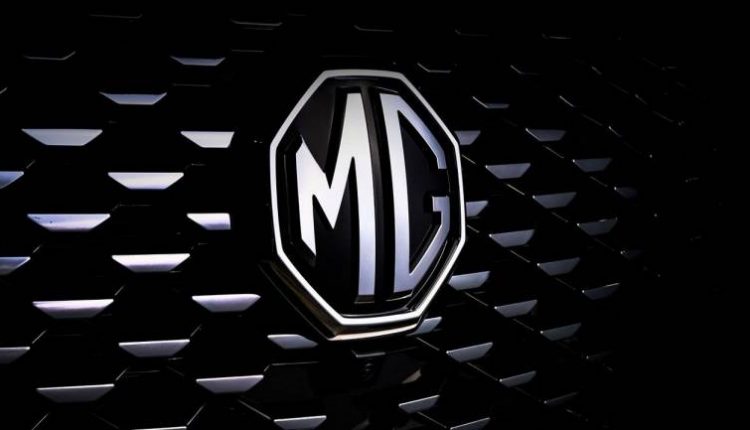 FBR Starts Investigation Against MG Motors Over 'Under-Invoice Scam' – Reports
According to recent media reports, Federal Board of Revenue (FBR) has started a probe against a new car company, reportedly Morris Garage (MG) Pakistan.. According to details, FBR launches investigation over 'mega under-invoicing scam'. The reports further said that "proof" for under-invoicing has also been shared with concerned authorities and government ministers for a proper investigation. As per sources, the scam is inflicting billions of rupees financial loss to the national exchequer.  
The other media reports suggested that MG HS declared value at customs is $ 11,632 per unit. This is the price at which MG don't even sell in China or other bigger established markets. MG sells the same vehicle at $27,000 globally. 
We can say that SAIC might be selling these units to JW-SEZ at such a low price. This looks very attractive but at the same time, raises questions because it seems like it is "Under-Invoiced". This could also be why the company has struck out goods declaration with the black marker, and the declared value has been made discrete. If any under-invoicing is happening, it's a typical case of Trade-Based Money Laundering.  
Reservations by PAMA: 
MG started importing vehicles into the country in September 2020 and imported over 400 vehicles. People started questioning this. Meanwhile, JW-SEZ, the local partner of MG/ SAIC in Pakistan, said it is actually paying full 123.77% incidence of duty [ instead of 50% subsidy] on each unit they are importing. The 123.77% incidence of duty is the correct duty for a vehicle, as per FBR custom tariff, if paid in full. 
So, as they are paying full duty, any number of the units can be imported, which is undoubtedly correct and has no issues whatsoever. 
However, recently Pakistan Automotive Manufacturer Association (PAMA) expressed concern that the federal government favours one specific car manufacturer, who reportedly is a fresh entrant. They expressed this concern during the 34th meeting of the Auto Industry Development Committee (AIDC). 
The auto policy's main aim was to bring in investment in the country, increase competition in the country, eventually help consumers, and create a lot of jobs locally and help the associated industries grow. 
JW-SEZ did apply for Greenfield Status in this regard, a month ago. However, the auto policy is less than five months away from expiration. As per policy, a vehicle must be assembled in Pakistan before the expiration date. There are reports that there is nothing actively happening as far as plant setup and it seems that JW-SEZ is planning just to keep on importing CBU's as they are doing right now. 
MG and Issue of Bill of Landing (BOL): 
So, if MG is importing cars on the full duty then what's the problem? Yes, there is NO problem, but there is also a problem. Many MG HS owners in Pakistan reported an issue with the registration of the vehicle. As these are imported vehicles, a BOL/ Bill of Lading / Good declaration is must at registration time. Many people reported that they were not provided with this document and could not register their vehicles with the excise department. 
After repeated request to the MG officials in Lahore and Faisalabad for over a month, the BOL were still not given and instead the company handed over goods declaration forms. However, the declared value, the taxes paid on the declared value was struck out with a black marker. 
When some of these individuals went with this document, Excise department in Lahore and Islamabad again declined to register the vehicle because the required information was not visible and the documents were not correct. Attached are some of the documents/ goods declaration paperwork I received, and I am sharing it. 
MG officials were approached, and again the documents were not provided and instead allegedly "someone" from MG called the excise department and told them to register the vehicles without asking for the required BOL. A number of cars got registered after a "phone call", the reports claimed. 
Basically, this is like overriding a required document and somewhat bypassing the system. This is irregularity with the system and seems someone is playing around.
Response by MG Pakistan: 
Responding to these media reports, MG Pakistan head Javed Afridi tweeted: "As new entrants bring in exciting new models at far lower prices, instead of competition, we expect maligning campaigns and baseless rumours." He further said that MG knows that competition is an unfamiliar phenomenon in Pakistan's automobile industry. "We invite everyone to join in a fair competition to serve Pakistani consumers with a bigger and better variety of vehicles at lower prices," he further said. 
Afridi also stated that for decades, Pakistani automobile consumers have been exploited by "cartels" that cornered them with low quality, boring models at exorbitant prices. 
For decades, Pakistani automobile consumers have been exploited by cartels that cornered them with low quality, boring models at exorbitant prices. Plus, buyers had to pay billions of rupees to get delivery of the very vehicles the price of which they had already paid. 1/3

— Javed Afridi (@JAfridi10) February 14, 2021
Final Thought: 
The media reports and issue of BOL can cause severe problems for MG Pakistan. Further investigation on the matter would reveal, how much these reports are accurate. Meanwhile, MG needs to reply to these reports with proper facts, so that current confusion among customers ends.