Has IMC just introduced a manual version of 1.6L Corolla Altis?
There is a lot of buzz in the local auto industry that Toyota Indus Motor Company (IMC) has introduced a manual version of its Corolla Altis 1.6L variant for its customers in Pakistan. The company, on the other hand, has not made any official statement in this regard. However, we dig deep into the news and found interesting material for our readers. First and foremost, the company has not launched or introduced any new vehicle in the market, let alone a manual version of Altis 1.6.
Furthermore, according to our credible source, the company has only made 5-10 units of manual Altis 1.6L for testing purposes. A few of the Toyota dealers are offering these cars to their customers with a price tag of PKR 3,049,000. The source further revealed that there is a high possibility that after the successful test run the company might launch the car in the market in H1 of next year.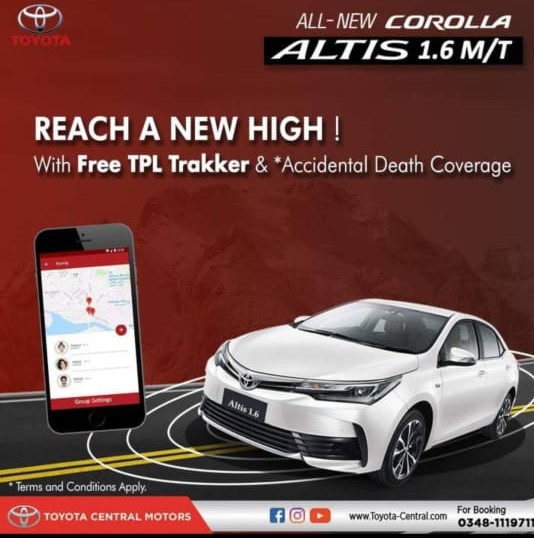 Note that the withholding tax for filers for Corolla 1.6 Altis Manual is PKR 50,000, while, on the other hand, the withholding tax for non-filers is PKR 150,000. After booking the car, it will be delivered to the customer within 10-15 days, as per our credible source.
Our source has asserted that no changes have been made to the car in terms of features or design. However, a free TPL Tracker along with accidental death coverage in the Altis 1.6L 5-speed M/T is being given to its customers.
The prices of all variants of Corolla are given in the table below:

Moving onwards, IMC is discontinuing its 1.3L variants of Corolla soon. The discontinuation of Toyota Corolla XLi and GLi variants would be an opening door for the all-new Yaris in Pakistan. Toyota Yaris is seen several times on the roads while testing. The automobile industry is suffering from a drastic decline in sales due to a sharp depreciation of Rupee against the US dollar and additional taxes and duties imposed by the government. Even the hot-selling models like Corolla are struggling to maintain their sales volume due to a lack of demand in the local market.
Aside from IMC launching all-new manual Altis 1.6, globally, in a bid to further strengthen their relationships and enhance business development on a long-term basis, Toyota Motor Corporation and Subaru Corporation have agreed on new business collaboration.
Drop your comments in the space below and stay connected with PakWheels for more automobile-related news updates.