Finally, after so many decades, Pak Suzuki decided to surprise the nation with a replacement for its iconic Mehran. To me, it is the biggest announcement in the history of the auto sector in Pakistan. However, we aren't the only ones – In 2012, our neighbors to the East, experienced something similar when Maruti Suzuki announced Alto 800 as the replacement to Maruti 800 (Alto 2nd Gen). This Alto 800 was unlike any Alto the world had seen. This one-off model was for the Indian market only. It was an instant success and gained a lot of popularity among Indian car buyers. Today we will compare it with the upcoming 8th Gen local, 660cc Pakistan made Alto.
Design:
The exterior is probably where you'll notice the most difference between the two. Where the local Alto will probably turn heads it's the Maruti Alto which doesn't do well in this department. Despite this, India loves this car a lot. In a short period of time, it became India's best selling car. Aside from the exterior design, another major difference is the size as the Indian version is slightly bigger (3430mm vs 3395mm) and wider(1490mm vs 1475mm) than the Japanese Alto only falling short in terms of wheelbase (2360mm vs 2460mm). This isn't a huge difference by any means but you might say that Maruti Alto will offer a little more space to the passengers. And do not forget both Alto's have a raised suspension to suit the roads of India and Pakistan.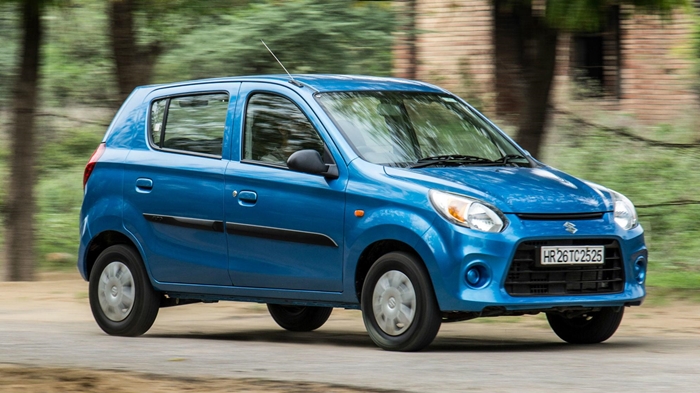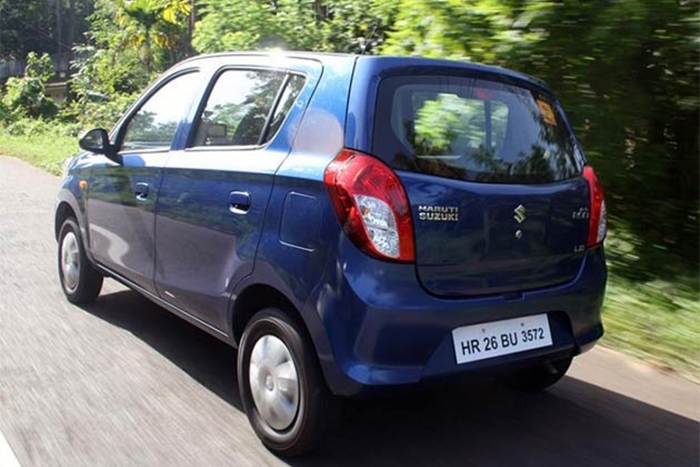 Maruti Alto 800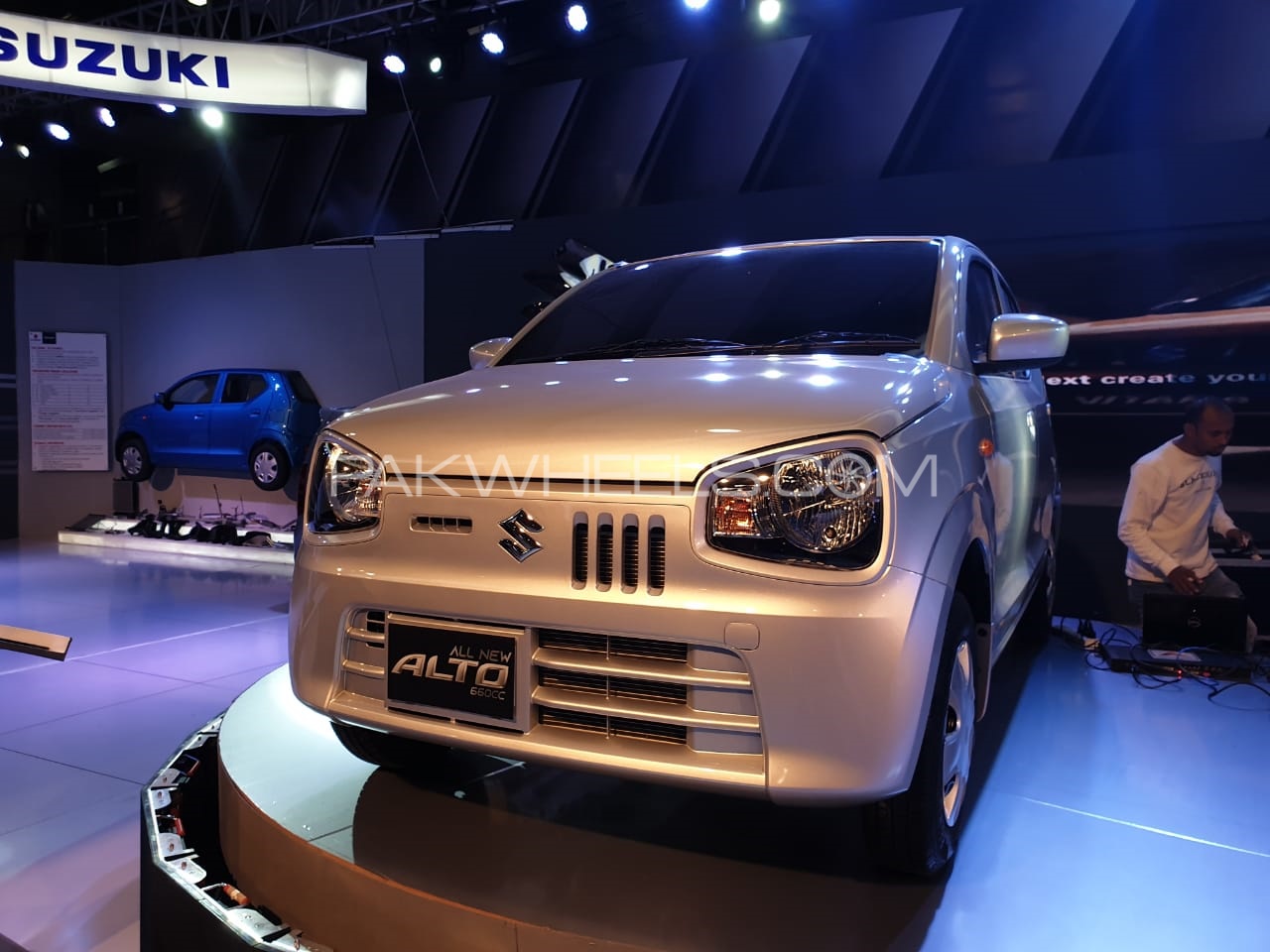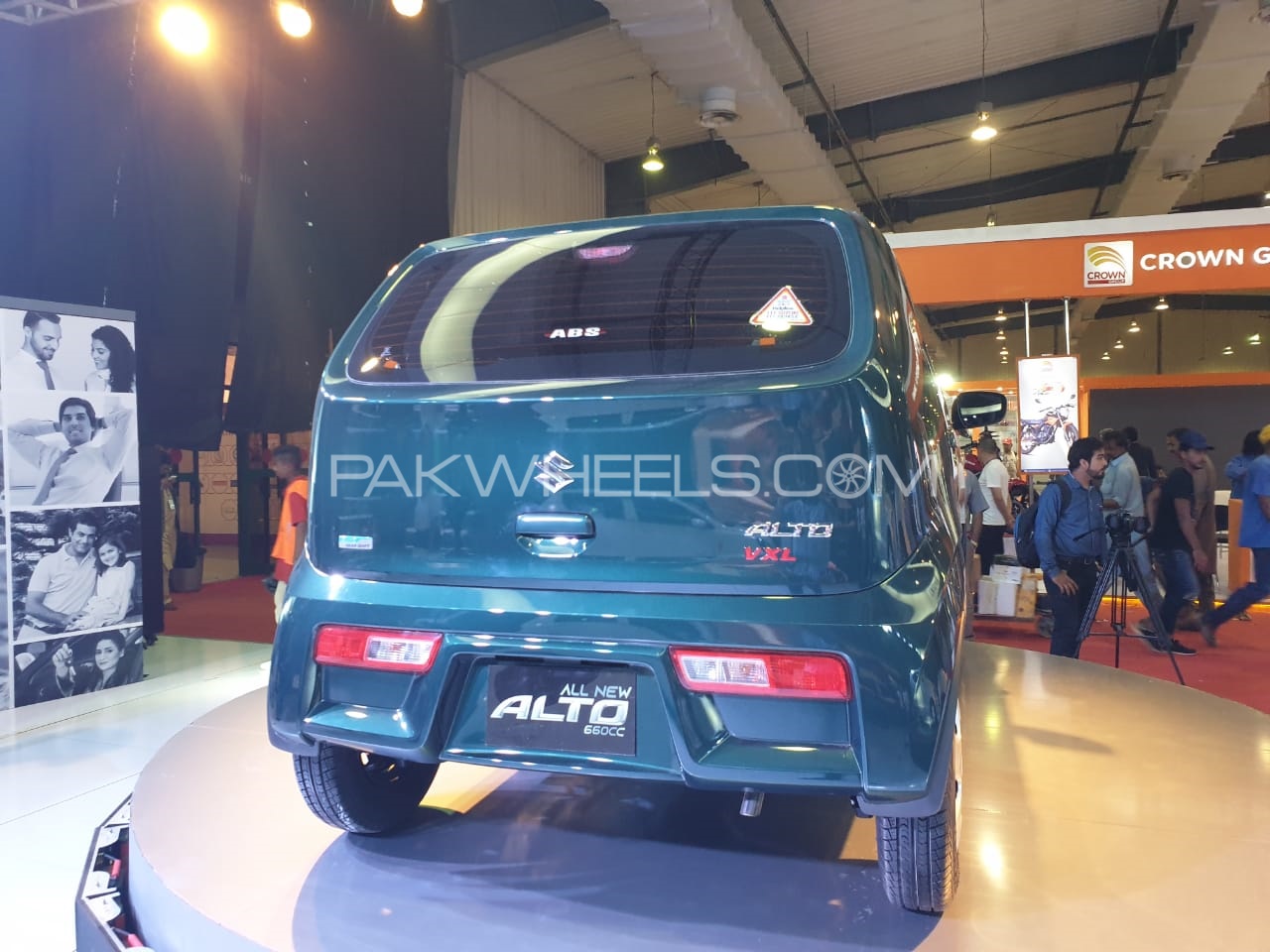 Local Suzuki Alto
Interior:
Just like the bland and dull exterior of the Maruti Alto, its interior isn't any better. In comparison, the upcoming Alto has a more pleasing interior. However, since both are budget cars, therefore do not expect high-quality material, irrespective of the variant. Nonetheless, the Alto here is more appealing with a somewhat sublime look. Indian Alto, on the other hand, has a slightly old school look.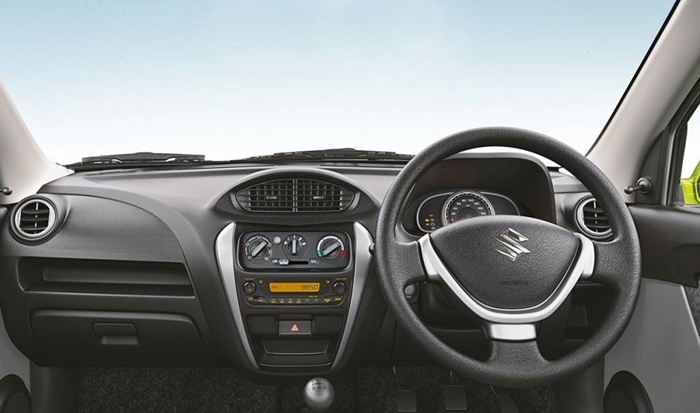 Maruti Alto 800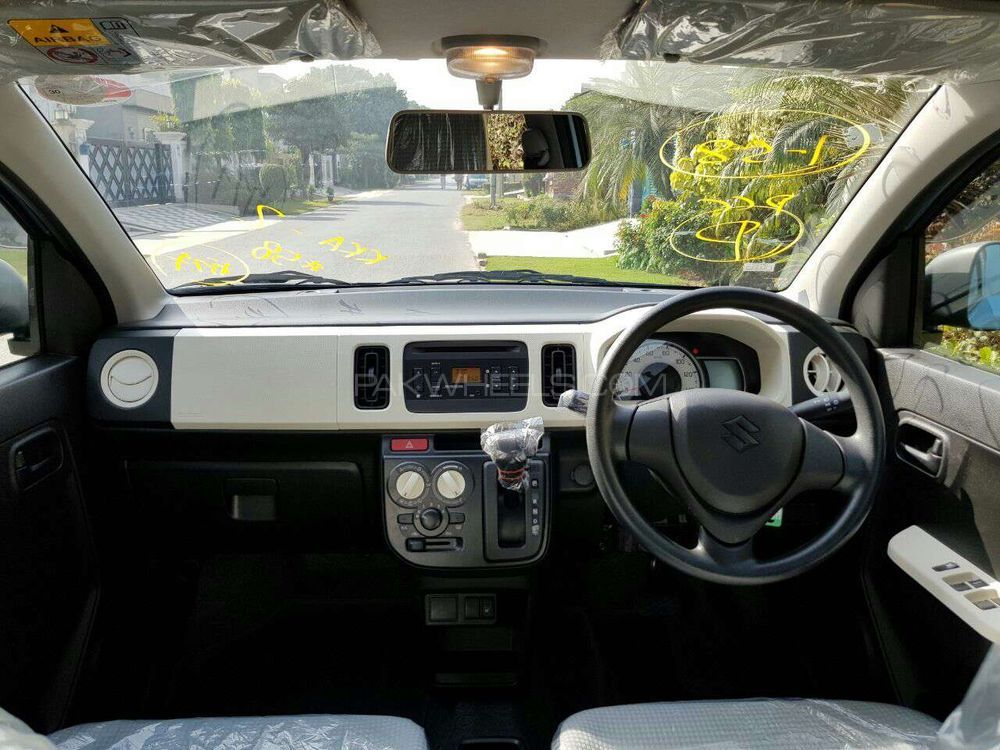 Local Suzuki Alto
Features:
Once again, do not expect much in terms of features from these budget cars. However, even with elementary level features, Pakistani Alto beats its Indian counterpart.
Maruti Alto 800:
Dual Airbags
Air Conditioning
Power Steering
Power Windows
Keyless Entry
Remote Trunk Opener
Adjustable Headlights
Immobilizer
Pak-Suzuki Alto:
ABS
Airbags
Air Conditioning
Power Steering
Power Windows
Keyless Entry
Immobilizer
5″ Infotainment System
So what does this tell us? That both cars are fairly equipped with features. However, Maruti misses out on ABS and an infotainment system. On the other hand, our local version doesn't have headlight adjustment and remote boot opener both of which can be seen in the Indian Alto. But once again these are not deal breaking features to stop you from buying the local Alto.
Engine and Transmission:
Just like the exterior-interior, the story of differences continues in the engine department too. While Maruti Alto runs on a conventional 800cc engine configuration, it's the local Alto which makes an unconventional move. For the first time ever our nation will see a locally produced 660cc car with a company claimed "Japanese Technology" on board. Though the Pakistani Alto is yet to pass the test of time for its Japanese quality claim but on paper, the Pakistani Alto has a few clear advantages over the Indian Alto. These include:
More Horsepower: 54 VS 47
Better 0-100 time: 17s VS 19s
Better Fuel Economy: 27 vs 24.7
Additionally, the transmission configuration remains similar since both cars can be bought with either a 5-speed manual or a 5-speed automatic transmission. But the local version has an AGS (Auto-Gear Shift) Technology whereas the Indian variant is fitted with something called AMT (Semi-Automatic Technology) – a transmission that combines both manual and automatic transmissions.
Final Conclusion:
For the potential buyer, its the price that makes or breaks a deal. With that said, the fully-loaded variant of the Indian Alto costs roughly INR 3.7 lakh which equals to PKR 7.55 lakh. Its counterpart in Pakistan is expected to cost around PKR 1,250,000 if not more. Despite a pleasing exterior design and interior outlook and better engine, the Pakistani Alto isn't good enough to justify its high price tag. Maybe due to the current devaluation of the rupee and other factors, Pakistanis will once again be forced to buy a car that doesn't justify its price tag. Maybe Mehran was never discontinued.