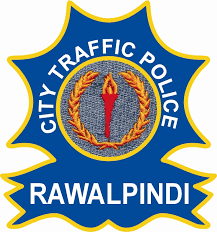 With the aim to provide relief to commuters, the Rawalpindi Police is all set to introduce a smartphone app soon.
As per the details, the new app will provide people with live traffic updates from traffic police. This app will be integrated with Google Maps. Moreover, it will tell the citizens about road congestion in the city as well as guide them to the nearest bank to deposit their fines. Furthermore, through different public service messages via the app, the authority will also inform the public about protests and other such happenings in the city.
While talking to the media, the City Traffic Officer, Muhammad bin Ashraf, said that the app will inform the general public about driving licenses. Moreover, he further urged the public not to use public places for parking purposes as it not only creates a hassle for other people but also creates traffic jams on the roads.
Everyone should follow the traffic rules and regulations to avoid any awkwardness, he added.  
Additionally, computerized traffic sign testing system has also been introduced by the City Traffic Police (CTP) Rawalpindi. The computerized traffic sign testing system will be implemented for issuing licenses to the drivers of Light Traffic Vehicles (LTV) and Heavy Traffic Vehicles (HTV).
That's it from our side. Stay tuned to PakWheels for more updates. Share your thoughts in the comments section below.