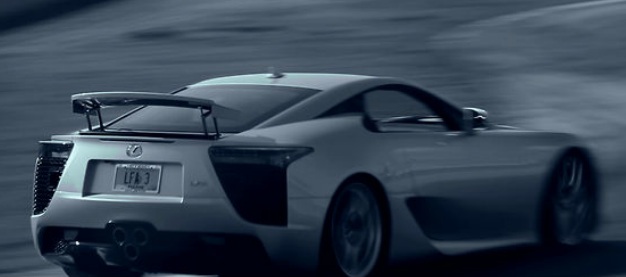 Video: The first privately owned Lexus LF-A is a visual delight
Lexus LF-A is the Japanese attempt at making supercars and it is not at all a bad attempt given the sweet aural pleasure it produces through the V10 engine it has fitted in the carbon fiber web construction.
However, when the LF-A was first launched the news was that like the Ferrari's FXX program, LF-A will be given to select customers but it will kept with Lexus but today, the chassis number 003 has been delivered to a normal customer and he instantly took it to Road Atlanta and called in 18-years-old Zak Kerbelis to shot, edit and produce this spectacular video of the LF-A.
It has been alleged that the first two chassis #001 and 002 has been given to company insiders and the third, this is it and you will not see a LF-A presented better than how Zak Kerbelis has managed to.
The video of owner Roy giving the LFA a thorough trashing round the Road Atlanta race track in the US is one of the best and most moving we've seen in a while. The 560 hp V10 makes one of the most epic noises ever, and if you don't believe us, just watch the video.