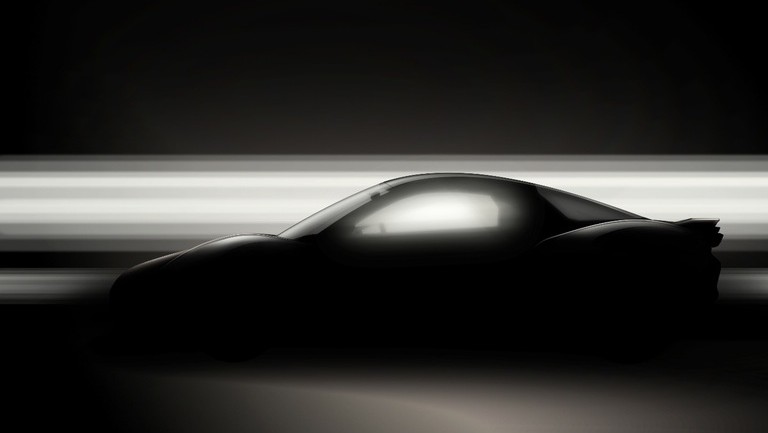 Yamaha Will Be Introducing Their Very First Sports Car At Tokyo Motor Show
The Tokyo Motor Show is just two weeks away but manufacturers have already started revealing the extremely innovative and quirky concept cars that will be displayed at the show. The latest company to join that trend is Yamaha who just released a teaser image that has got every petrolhead talking. From the looks of it, Yamaha who is mainly a motorcycle maker is gearing up to enter into the world of cars as they released a teaser image of the brand's very first sports car rumored to be called the "4Wheeler". There is a rumor that Gordon Murry, famous Forumla 1 car designer, has helped with the design of this car to certain extent.
Also Read: Honda Is Bringing Three Concept Bikes To Tokyo Motor Show
Yamaha will be working in collaboration with its close partner Toyota on this project and that makes the car already off to an incredible start as Yamaha and Toyota have worked together before to create what some people including Top Gear's former host Jermery Clarkson call the best car ever made the, Lexus LFA. Yamaha has been working with Toyota for quite some times now. Yamaha has also helped Toyota in the development of performance oriented engines, like 4A-GE and 3S-GTE, as well.
Yamaha has revealed very little details of this concept car but they have gone to say
"This design concept is inspired by motorcycles and expresses the Unique Style of Yamaha."
Yamaha has already had a go at car making with its 2013 concept 'MOTIV.e'.More details will be revealed on the concept car when it is fully unveiled at the upcoming Tokyo Motor Show but till then tell us what you think of Yamaha deciding to enter into the world of cars by leaving a comment down below.