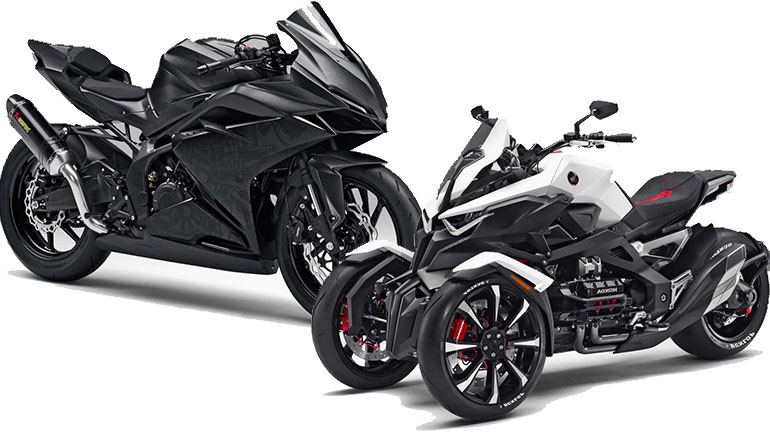 Honda Announces Three Concept Motorcycles To Exhibit At Tokyo Motor Show
Honda Motorcycles will be bringing the brand new Civic Type R equipped with Honda's new 2.0-liter VTEC TURBO engine to the 2015 Tokyo Motor Show and alongside it they will also feature three brand new concept motorcycles as well, the Honda Light Weight Super Sports concept, the Honda NEOWING concept and the Honda EV-Cub concept.
For Sale on Pakwheels: Used Motorcycle
Honda Light Weight Super Sports concept
The Light Weight Super Sports is concept bike that is going to usher in a new design language for Honda's CBR range of bikes and specifically for their highly anticipated Honda CBR250RR. The Light Weight Super Sports features a very aggressive and angular futuristic design all there to face off against Yamaha's R3 design language. Little details have been revealed at this point for the Light Weight Super Sports as of now all we can deduce from the pictures is that it can be seen that the Light Weight Super Sports is equipped with an Akrapovic exhaust and has a comparatively upright riding position which is to be expected from Honda CBR.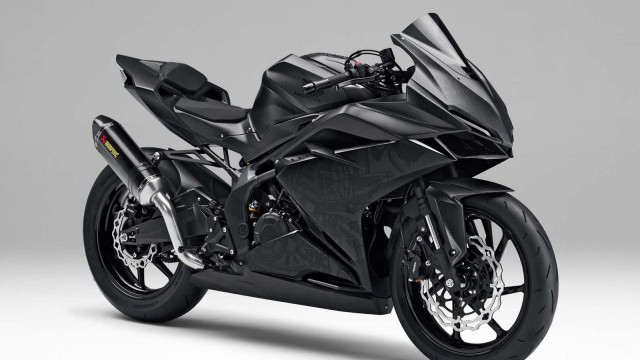 For Sale on Pakwheels: Heavy Bikes
Honda NEOWING concept
The NEOWING is the most radical of the concept super bikes as it features a three-wheeler design for increased stability on straight roads and to provide a much more sporty feel around the corners. The NEOWING comes equipped with a hybrid drivetrain that includes a 4-cylinder horizontally-opposed engine coupled with a couple of electric motors. Honda claims it will provide "plentiful torque for powerful acceleration".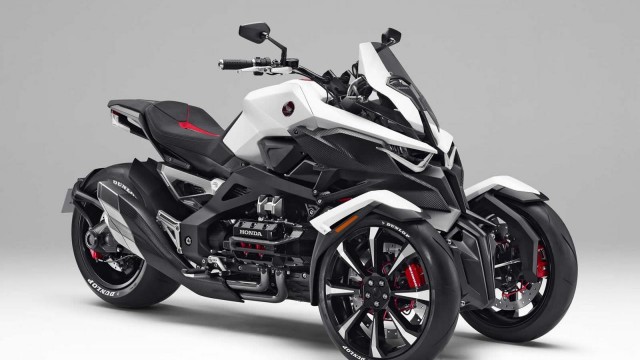 For Sale on Pakwheels: ATV
Honda EV-Cub concept
Now if your into bikes then you will have most probably heard of the Honda Super Cub, it is the worlds most produced motor vehicle in history with nearly 90 million having been made since production started in 1958, and with the EV-Cub concept it looks as if Honda is having a throwback to the olden days. The design looks like a modern version of the Super Cub and as the name implies it is an electric bike. Honda is branding the EV-Cub concept as a personal commuter good for short distance. The battery of the electric vehicle is fastened in the lower central area, in order to make mounting and dismounting very easy, the battery can also be easily removed so you can take just the pack with you inside your house to charge, and then no one would ever be able to drive off and steal it to.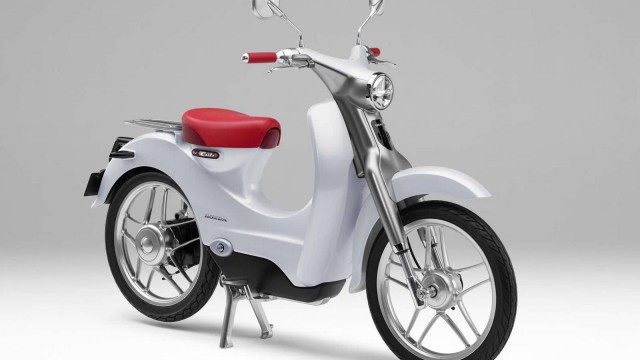 For Sale on Pakwheels: Scooter
More information for these concepts bikes will be revealed the 44th Tokyo Motor Show, till then tell us what you think of these concepts bikes by leaving a comment down below.
Story: IAB