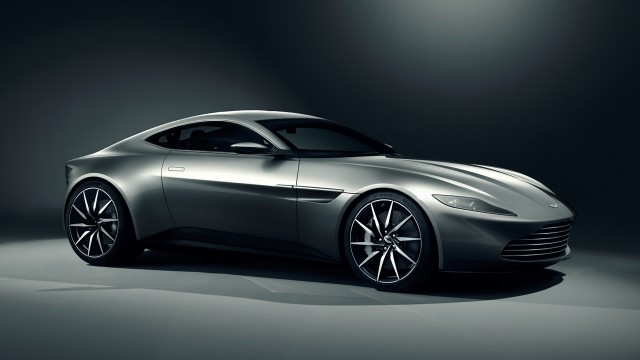 James Bond New Movie Spectre Wrecked Millions Of Dollars Worth Of Cars
Anybody who hasn't been living under a rock for the past fifty years knows who James Bond is, the worlds most famous fictional spy created all the way back in 1953 by writer Ian Fleming. Now the latest movie featuring James Bond played by Daniel Craig called Spectre is set to be released worldwide on November 6th and is once again expected to shatter box office records. Now we all know that Bond is all about his cars especially his Aston Martins a relationship that spans half a century, which is why just for the brand new Bond movie Aston Martin went out of their way to create a one off car called Aston Martin DB10.
RELATED: Watch Behind-The-Scene Video From James Bond's Chase Scene From Spectre
Based on the Aston Martin V8 Vantage it comes equipped with the Vantages 4.7 Liter V8 that is famous for its glorious noise, the DB10 can reach 60mph in just 4.7 seconds and top speed of 190 mph, so no complaints about performance there. Just ten will ever see the light of production and quite tragically the producers of the movie Specter have destroyed 7 of those DB10's during the course of the movie among various other cars, all in all the total cost of the cars they destroyed came up to an eye watering USD 37 Million!
"We set the record for smashing up cars on Spectre, In Rome, we wrecked millions of pounds worth. They were going into the Vatican at top speeds of 110 [miles per hour]. We shot one entire night for four seconds of film." stunt coordinator Gary Powell said
One Aston Martin DB10 is set to be auctioned off very soon and all the proceeds will go towards charity, so that in a way kind of makes up for destroying 7 one off Aston Martins just for a 20 minute car chase.