Pak Suzuki launched Wagon R yesterday in a unveiling event held at Faletti's hotel. According to them, before launching the Wagon R they carried out an extensive survey of the 1000cc user market to ask people their requirements for a new vehicle. Fuel efficiency came out as the most important factor followed by other factors such as shape, comfort, features, etc.
Also, Check Out Suzuki Wagon R 2018
The R in Wagon R stands for revolutionary and relaxing. It is a car that is designed with ergonomics in mind. It is the first car here with the new K series engine which is smooth, noiseless, powerful and efficient.
Coming to the car which I reviewed was a VXL, first thing that you notice is the ease of getting in and out of the car. Due to its height and design, it is very convenient to hop into and out of the car without any problem what so ever. The car has a simple two-tone interior of beige and black which feels good. The instrument panel is easy to use and accessible. The interior is spacious and airy, more than any hatchback of Suzuki. Leg space was good and the seats were surprisingly comfortable. The gear has a sporty look and feel. The speedometer is a mixture of Orange and red, not something new entirely but not bad as well.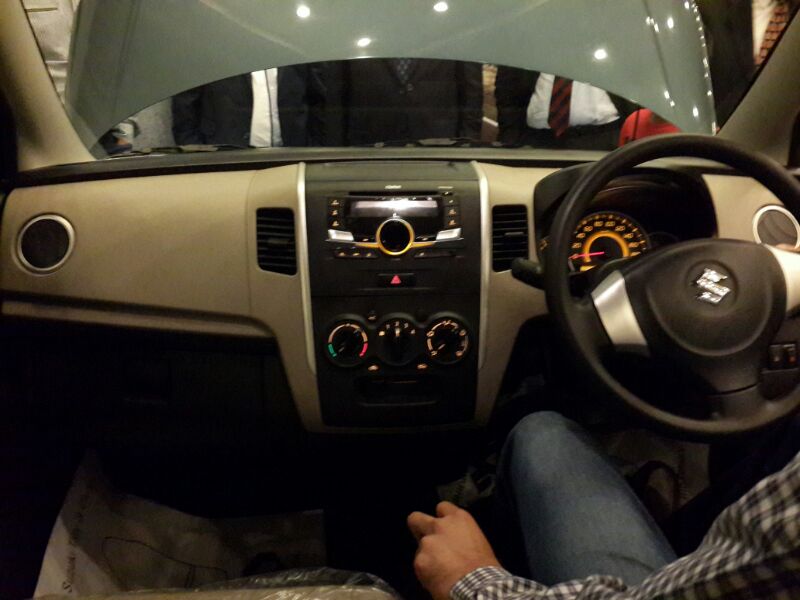 Some of the drawbacks which I observed were; even in the VXL variant, the back doors do not have Power windows and even this variant does not have alloy rims even after paying 1,089,000 rupees for the VXL model. Pak Suzuki could have provided a proper LCD with a rear view camera which is almost an essential item nowadays.
Safety features such as airbags and ABS should have been a must in all variants, Although the immobilizer technology present in the Wagon R is another aspect of security present which people really care for here.
Rest according to the people present there, the car will give near to 20 km/L average which is claimed figure in India as well but several automotive outlets have tested it and none of them, have been able to get 20 kmpl average. One review of Wagon R stated that they got 14.2 kmpl in the city and 18.2 kmpl on the highway on the petrol version so we'll have to see what is the actual mileage of this puny 998cc engine which produces 67 BHP at 6200 RPM. It will mostly be case of little kids trying to reach the cookie jar in the top cabinet. It won't be there.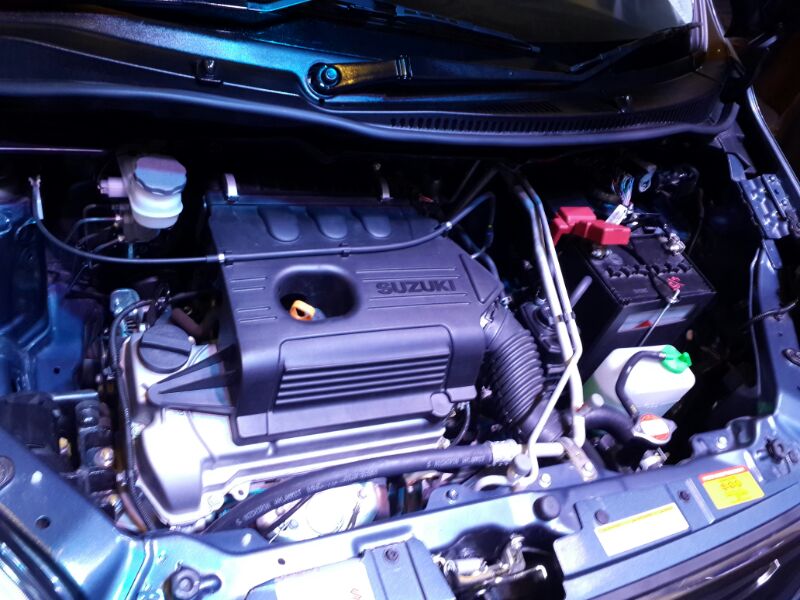 But in a car options starved market, where no one has any other new car option in this range, it is a good car and may succeed in Pakistan despite people being doubtful in its looks may promise it the same fate as Liana.
Prices are of the three variants are as follows:
VX: 899,000
VXR: 1,049,000
VXL: 1,089,000