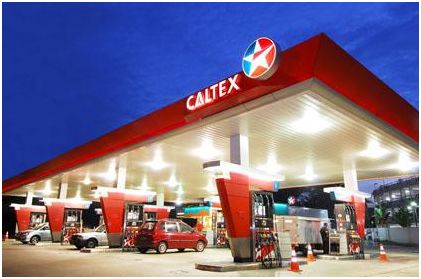 Caltex Chevron about to depart from Pakistan
Yes, the news is confirmed. After years of business in Pakistan, Caltex chevron is on closing stages. Caltex fuel stations were already few in numbers as compared to Shell and PSO but throughout their business era in Pakistan, Caltex provided good quality services. Joint venture of French-Pakistan fuel stations TOTAL PARCO has took over Caltex-Chevron's Pakistan retail network. The agreement between the two parties was signed in the mid of 2013 and now the merger is in completion stages.
Earlier in May 2013, the company sold its Egyptian market shares due to downstream revenues. Another reason cited by the experts is that Caltex may have concluded this agreement keeping in consideration the economic instability and frequent rise and fall of fuel prices in Pakistan. Few years back, Caltex had sold their network in Kenya, Unganda and Kampala as well.
Caltex will only retain its market share in lubricants throughout the country. Havoline has started introducing its lubricants outlets throughout Pakistan which would include Car Wash service, Oil Change along with Battery maintenance and replacement. The first outlet of Havoline lubricants has started operating on PIA road, Wapda Town, Lahore. Soon they will add up their outlets in other areas of Lahore and then will gradually multiply their network to the country level. The Caltex signboards and logos are expected to be swapped by TOTAL PARCO's logos in a couple of months.