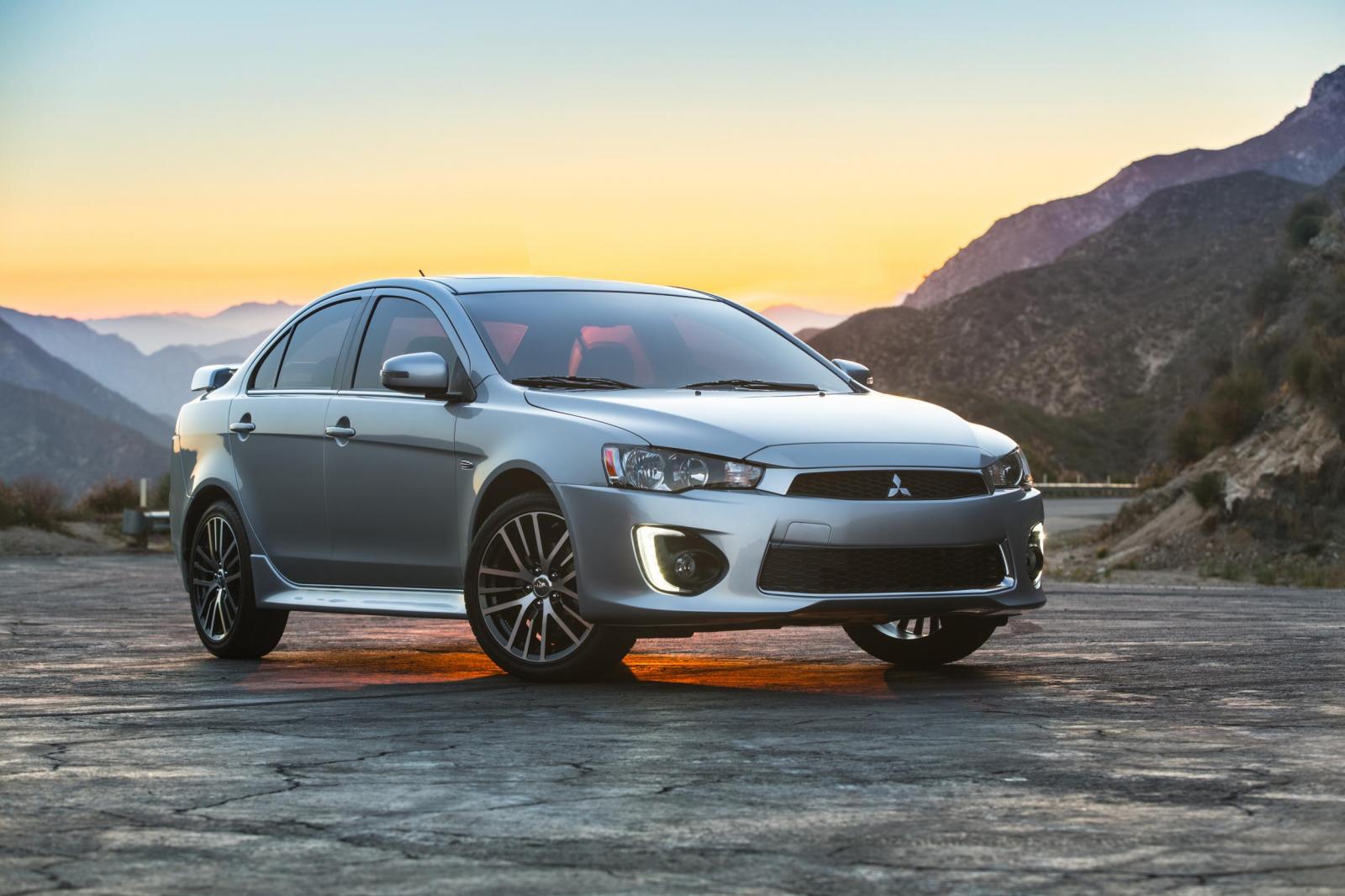 2016 Mitsubishi Lancer Facelift Revealed With Loads Of Updates
2016 Mitsubishi Lancer has been revealed, albeit it's a facelift. But something is better than nothing. Many had reservations about the shape and face of the last ever Lancer when Mitsubishi was stilling selling its cars in Pakistan. Well the ugly duckling has grown into a beautiful swan. Mitsubishi Motors of America has unveiled the facelift Lancer and it's loaded with updates.
Front of the facelift Lancer has a new bumper with a new grille. Car comes with new daytime running LED lights. Mitsubishi has also brought the new design of the alloys for the facelift. Two new colors have also added to the catalog; Diamond White Pearl and Alloy Silver.
The interior is upgraded as well. You get a new center console equipped with a USB port. Many of the features will be standard even in the basic trim of new Lancer, like LED lights, new alloys, automatic A/C and fog lights.
The higher trim Lancer like SE will have heated front seats, all wheel control and a reverse camera. Lancer SEL will come with leather seats, automatic headlights, rain-sensing wipers and auto-dimming mirrors.
Also Read: What The Cars That Pakistan Once Had Evolved Into
Engine options are same as before. Facelift Lancer will be available with a 2.0-liter I4 DOHC or a 2.4-liter I4 DOHC MIVEC. The 2.4-liter engine produces 170 BHP and 230 Nm of torque.
The top of the line Lancer GT get the new 18" alloys, with rear spoiler and sunroof. It won't only look good, but will handle good as well. GT is equipped with a sports tuned suspension and larger brake rotors. Car will be available with either a new CVT transmission or you can get yourself a good ol' 5 speed manual.
The new Pakistani auto policy is ready and is about to get approved. The new policy has points to facilitate previously closed plants of auto makers as well. We would love to see Dewan Mushtaq Motor Company to continue its operations in Pakistan once again and start selling Lancer once again. More choices we have, the better it is.
Check the video of the 2016 Mitsubishi Lancer below:
Click through the photos for the new Lancer:
Story: IAB