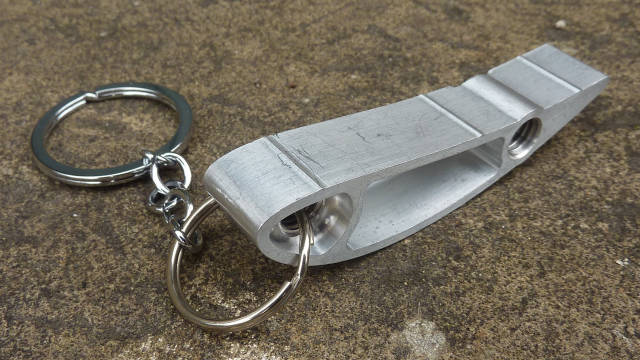 Formula One car parts sold as key-chains and other items
We've always wondered what happened to car parts of  racing cars after they are retired or replaced. We knew most of the parts were sent to factories to be melted and reused again but there are some that are kept as souvenirs and are now up for sale as key-chains!
We have found this online shop that sells small used F1 car parts from different manufacturers and for now, it has listed parts from a 2006 Honda F1 car and others as well which have been converted into key-chains for sale and are not as expensive as we thought they'd be.
For example, the one in the picture above is a rear wing insert, made from CNC machined aluminum and it is from a 2006 Honda racecar. It is approximately 65 mm (2.5 inch) in length and it is engraved with a Honda part number to state that it is genuine.
Each piece comes with a laminated gift / information card that explains what the part is, where it comes from and which drivers used it. The stock is limited and you can get one here.
A wall clock made from titanium and carbon fiber parts of Brawn GP Formula 1 car: