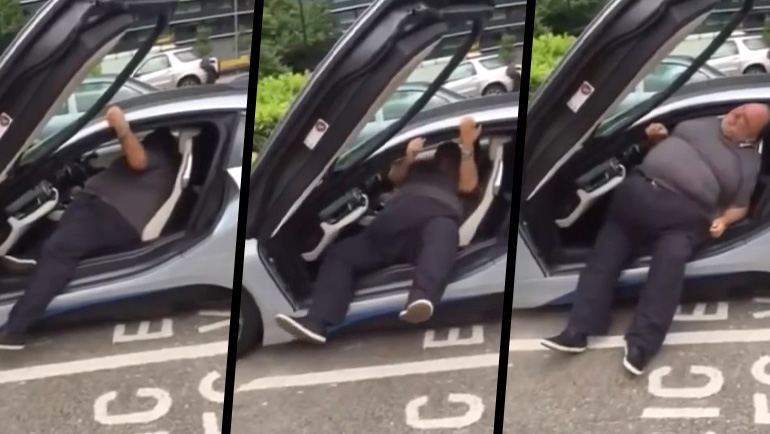 Getting Out Of A BMW i8 Isn't As Easy As You May Think
Anyone would love to own a sports car. But let's face it, not everyone can afford one. And those who can afford one, are rich folks who were once busy making money and spent a good time of their lives either sitting in an office or in front of their laptops. And if you have such a busy lifestyle, getting into shape or taking care of your general health sometimes doesn't get priority.
Following is the video of one of the i8 car owners trying to get out of his 100,000+ GBP plug-in hybrid car. BMW i8 is quite low slung and with those dihedral doors that open upwards, it can be kind of tricky to get out of the car if you are not agile. The fellow in the video seriously needs to hit the gym if he doesn't want to get out of the car like that every time he takes his pride and joy out for a drive.
Also Read: Exclusive Photos: First BMW i8 In Pakistan
BMW i8 in Pakistan are getting quite famous considering a couple of them were imported here in last few months. But I doubt we will be seeing this happening in Pakistan. But if you do, please do make sure you have your camera phone ready!
No need to turn your VPN on. Just click and enjoy the video.